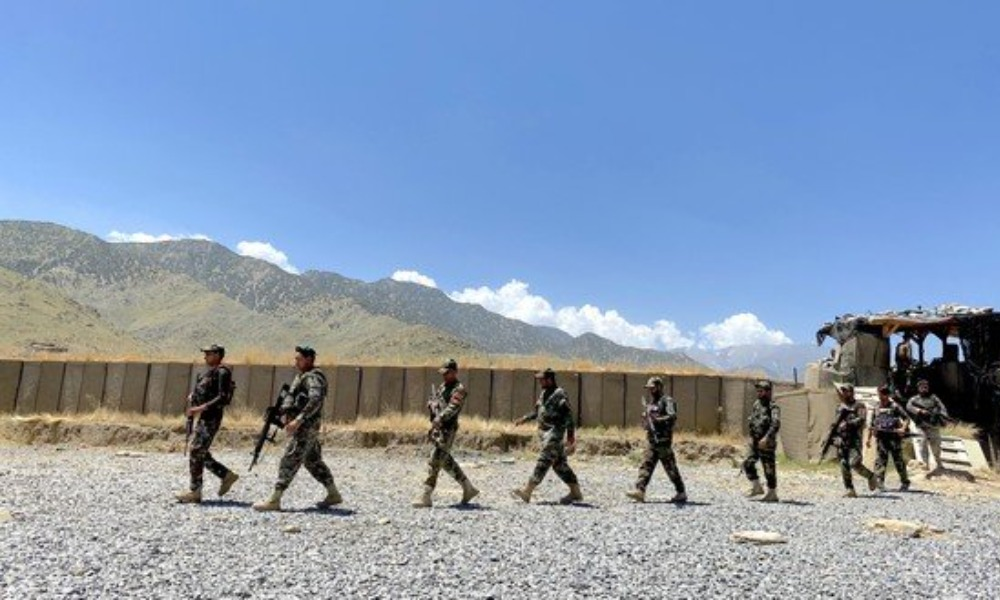 A Taliban tank bombing on a military base in Shirzad district of Nangarhar province killed 15 soldiers and wounded four others, security sources confirmed.
Sources say the attack was carried out using a military Humvee tank, and that Afghan forces prevented a second bombing, a truck bomb, from being detonated.
The explosion was carried out on Saturday morning in the Gandumak area of Shirzad district.
According to sources, 15 public protection unit soldiers from the defense ministry were killed and four others were injured in the attack.
The Nangarhar governor's media and information office confirmed the attack but said eight public order soldiers lost their lives.
Officials also said that security forces seized a Mazda truck full of explosives that insurgents were planning to use in another attack in Jalalabad city itself.
The Taliban claimed responsibility for the attack.