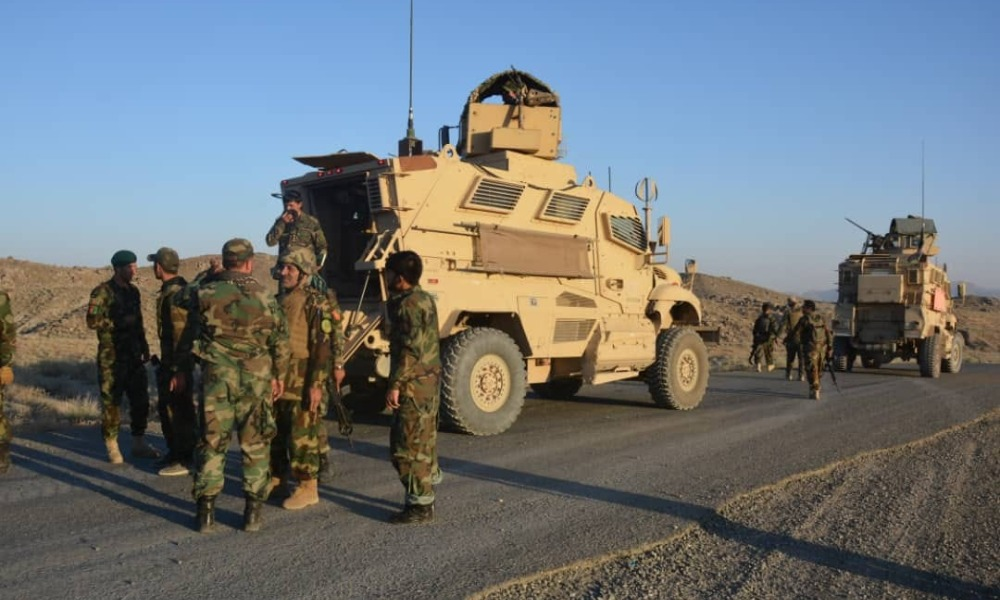 At least 60 Taliban militants were killed in an Afghan military operation in southern Kandahar province, the Defense Ministry (MoD) said in a statement on Friday.
According to the statement, the Afghan Defense and Security Forces (ANDSF) launched a joint clearance operation in the Dand and Arghandab districts of southern Kandahar province.
At least 60 Taliban militants were killed and 22 others wounded in the skirmish, the statement said.
The operation was conducted in the ZalaKhan area of Dand and Kohak, Nagahan, Jilahor, and Hadira areas in Arghandab on Thursday.
"63 IEDs, which were placed by Taliban on public roads to target civilians and soldiers, were defused, and four vehicles of the enemy were destroyed during ANA operation," the statement read.
The Taliban has not commented yet.