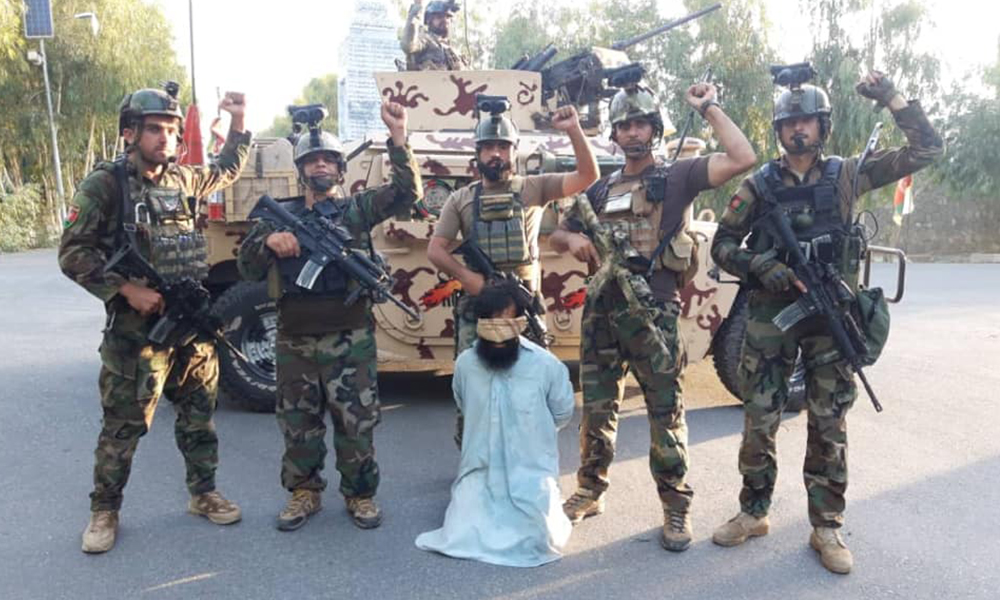 The secretary-general of the Shanghai Cooperation Organization (SCO) Vladimir Norov said on Friday ISIS (Daesh) militants have moved to Afghanistan from the Middle East and posed a threat to regional security.
Speaking at a webinar organized by the Islamabad Policy Research Institute, Norov said he was concerned about the deteriorating situation along the border regions of Afghanistan.
Norov said: "According to the SCO regional anti-terrorist structure, the numbers of fighters arriving in the north of the country [Afghanistan] are growing."
These militants were moved from Syrian and Iraqi conflict zones and posed a threat to the SCO member states, he added.
Norov also said that Daesh members use information and communication technologies in Afghanistan to promote the ideology of terrorism and manage the terror group's sleeper cells.
Jumakhon Giyosov, the SCO Director of the Executive Committee of the Regional Anti-Terrorist Structure, also said the growing number of Daesh militants in Afghanistan was a serious threat to the region.
"There is an increase in the number of militants arriving in northern Afghanistan, whose leaders are actively interacting with the leaders of the other terrorist organizations," Giyosov said.
He added that the transfer of experienced militants from Syria to Afghanistan has posed threats to the region including Central Asia.
This comes after security sources confirmed earlier this month that China and Tajikistan have increased the number of border troops and outposts along their borders with Afghanistan.
An Ariana News reporter also reported having seen the increase in military presence after flying over the area in a helicopter.
According to border guards in Badakhshan, the two neighboring countries have ramped up their military presence in case the Daesh threat increases should a peace deal be sealed with the Taliban.