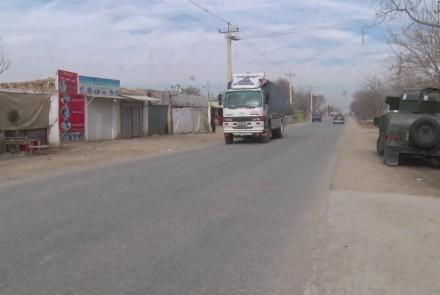 The Ministry of Defense says Afghan forces are patrolling along the highways regularly.
Key routes in northern Afghanistan including the Baghlan-Kunduz and Baghlan-Balkh highways remain insecure for commuters, residents of the provinces said, adding that the Taliban has established checkpoints close to the government forces' establishments in some areas.
The residents said less attention has been paid to the matter as in some areas, the Taliban are seen 500 meters away from the government's security checkpoints.
According to the residents, other routes connecting to the highways also remain insecure due to Taliban presence.
"The city of Pul-e-Khumri in Baghlan is under the Taliban threat. Areas close to the city like the Kelagai area are under the Taliban influence," said Sher Mohammad, a Baghlan resident.
"There are bases in different areas, but the Taliban is extorting in the middle," said Amir Mohammad, a Baghlan resident.
"Why this is not prevented? Why the fighting is not moving forward? What is the reason?" asked Sayed Ibrahim, a Baghlan resident.
The Baghlan-Kunduz and Baghlan-Balkh highways have been witnessing insecurity for months. Two weeks ago, special forces removed Taliban checkpoints from the Baghlan-Balkh highway, according to Defense Ministry. But residents said the Taliban has returned to the area.
"Threats exist in three main highways in Baghlan," said Samiuddin Nazer, a member of the provincial council in Baghlan.
The Ministry of Defense said the Afghan security forces continue their patrolling along those highways on regular basis.
"The areas along the highways where the Taliban did extortion were destroyed. The security forces will not allow the Taliban to pose harms to the people along the highways," a spokesman for the Defense Ministry Fawad Aman said.