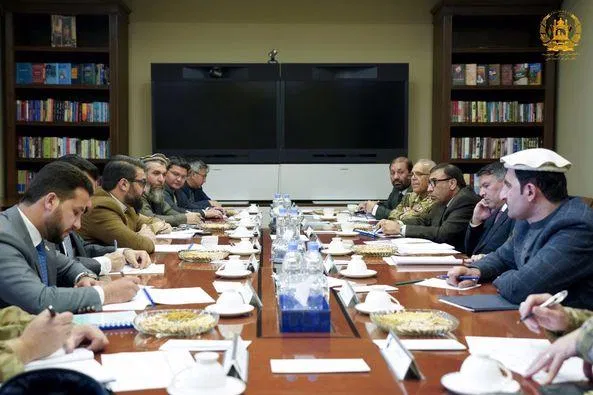 National Security Advisor Hamdullah Mohib on Sunday said political appointments and promotions in security forces should be strictly avoided in order to protect the rights of all security personnel.
In a statement, the National Security Council (NSC) said NSA Mohib presided over a meeting of senior officials and discussed the cadre system of the Afghan security and defense forces.
The NSA told the meeting that salaries and promotions of security and defence personnel should be on time in accordance with the merit and standards.
The meeting assessed the general security situation in the country and called as effective operations of Afghan security and defense forces.
The operations had various achievements including controlling the enemy's influence and movements in the region.