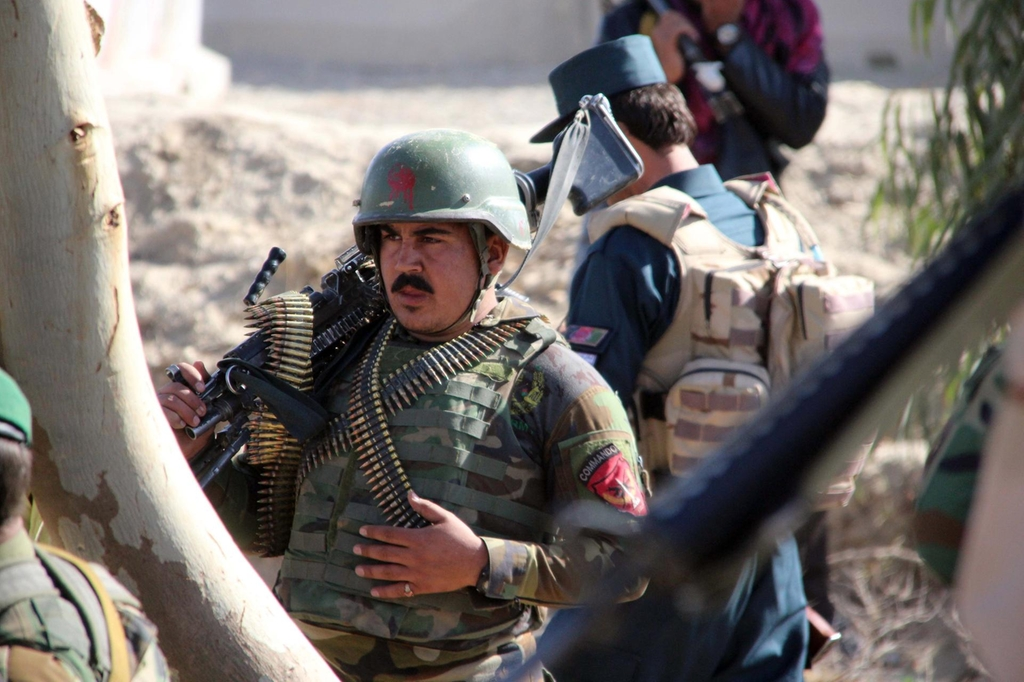 The National Directorate of Security (NDS), the Afghan spy agency, said on Saturday that it captured the Taliban's shadow governor for Kabul.
Identified as Mohammad, and popularly known as Haji Lala, he was involved in the recent wave of assassinations and kidnapping that have gripped the Afghan capital, a senior NDS official told The National.
The Taliban dismissed the claim on their social media accounts.
"First, we do not know anyone who was arrested. Secondly, the governor of Kabul is not named Haji Lala," Zabihullah Mujahid, the spokesman of the Taliban, tweeted.
He added that the man shown in a video was not Haji Lala.
However, NDS officials said that their detainee was the Taliban leader, who was involved in insurgent operations in Kabul and neighbouring provinces.
"Haji Lala had joined the Taliban with the support of Jabar Agha, who is a key member of the Taliban's central circle," the NDS official said, adding that after Jabar Agha was sent to Pakistan, Haji Lala was moved to the role of an "acting governor" for Kabul.
The security official also shared a video confession of a detainee identifying himself as Mohammad, son of Haji Enayatullah from Kandahar, serving as the Taliban's governor for Kabul.
"He was responsible for military missions for five provinces – Kabul, Nangarhar, Parwan, Logar and Wardak. Aside from that he was also conducting chain assassinations, kidnapping and insecurity on the command of senior Taliban leaders," the security official said.
There has been a spike in violence across Afghanistan, particularly in Kabul, despite the ongoing negotiation in Doha between the Afghan government and the Taliban insurgency.
A recent report by the Afghanistan Independent Human Rights Commission documented 8,500 civilian casualties for the year 2020, of which 1,078 deaths were a result of assassinations.
According to the report, "targeted attacks in 2020 tripled, with a 169 per cent increase, in comparison with 2019."
The increasing violence threatened to derail the talks. Already, the new US government has said that they are considering a review of the deal signed last year with the Taliban by the administration of former President Donald Trump.
"Mr [Jake] Sullivan [national security adviser] made clear the United States' intention to review the February 2020 US-Taliban agreement, including to assess whether the Taliban was living up to its commitments to cut ties with terrorist groups, to reduce violence in Afghanistan, and to engage in meaningful negotiations with the Afghan government and other stakeholders," the White House said on January 22.
In Afghanistan, the latest arrests are part of an attempt by the government to address the growing violence in the country. Last week, Afghan Vice President Amrullah Saleh said that Afghan security forces had arrested two Taliban insurgents who were planning to assassinate a translator for the US embassy.
"Talibs haven't honoured a single line of the so called Doha agreement. Time to revisit and re-assess who we are dealing and talking to," he tweeted.
Mohammad's arrest has provided crucial intelligence on the insurgent networks in the region, the NDS official said. "We have identified other insurgents and we want to assure Afghans we will soon crack down on the networks operating in this region."