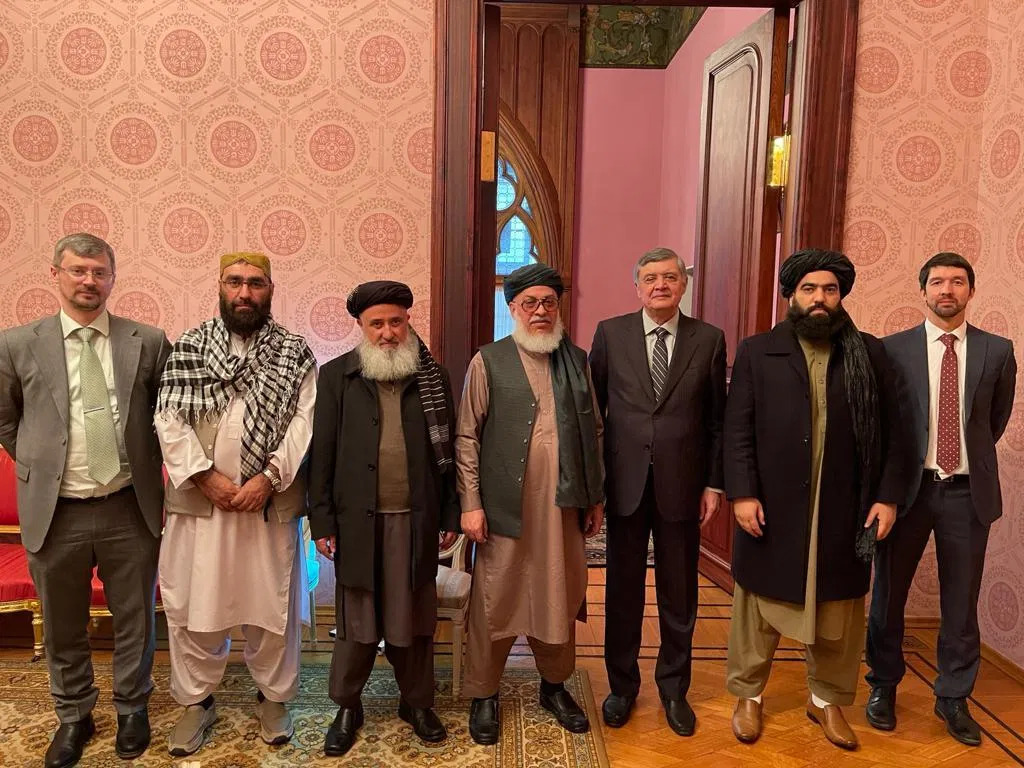 A Taliban Qatar office delegation led by Mullah Sher Mohammad Abbas Stanikzai has gone to Russia, the movement's political office in Doha said on Thursday.
Earlier a Mullah Baradar led delegation visited Iran two days ago and met with Iranian authorities in Tehran, the capital of Iran.
Dr. Mohammad Naeem, spokesman of Taliban's Qatar office, on Thursday tweeted that Mullah Stanikzai and his delegation arrived in Moscow, the capital of Russia, on Wednesday.
He said the delegation met with ZamirKabulov, Russia's special representative for Afghanistan, his deputy and authorities of the Russian Ministry of Foreign affairs regarding Afghanistan.
Dr. Naeem said both sides discussed the current progress in intra-Afghan peace talks, thorough implementation of Doha agreement and matters related to both countries.
He added Russia assured of total cooperation in establishment of peace in Afghanistan.