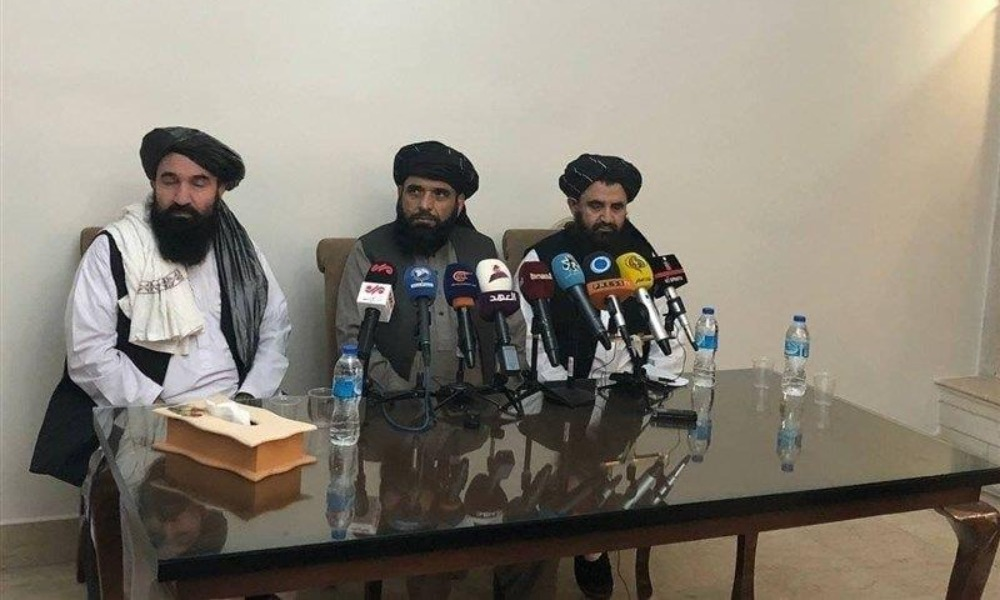 The Taliban has stated that the agreement signed between the group and the US in February last year stipulates the formation of an inclusive Islamic government in Afghanistan and the dissolution of the current administration.
Addressing a press conference on the last day of their week-long trip to Iran Monday, one of the Taliban's negotiating team members, Suhail Shaheen, said the current peace talks underway in Doha, Qatar, are also a provision of the agreement with the US.
According to Shaheen an "inclusive establishment" will be formed in Kabul once the peace talks have ended. He said the present political dispensation will cease to exist.
"This (current) government will be abolished on the basis of negotiations and agreements, and another government will be established on the basis of intra-Afghan negotiations," said Shaheen.
Asked about the Biden administration's decision to review the US-Taliban agreement, the Taliban delegation said Washington needs to remain committed to their agreement and withdraw all troops by the end-April deadline.
The group did however warn that it would "continue the war" if the US failed to withdraw all troops.
However, the Afghan National Security Council (NSC) said in response to the Taliban's comments that the basis of all issues in the Afghan peace process is not hinged on the Taliban agreement with the United States and that the group must stop the violence.
"The US-Taliban agreement in Doha is not the basis of all issues between Afghans. The Taliban are responsible for the blood of the people and before commenting on the system's mechanism, the Taliban should stop shedding blood," Rahmatullah Andar, spokesman for the NSC said.