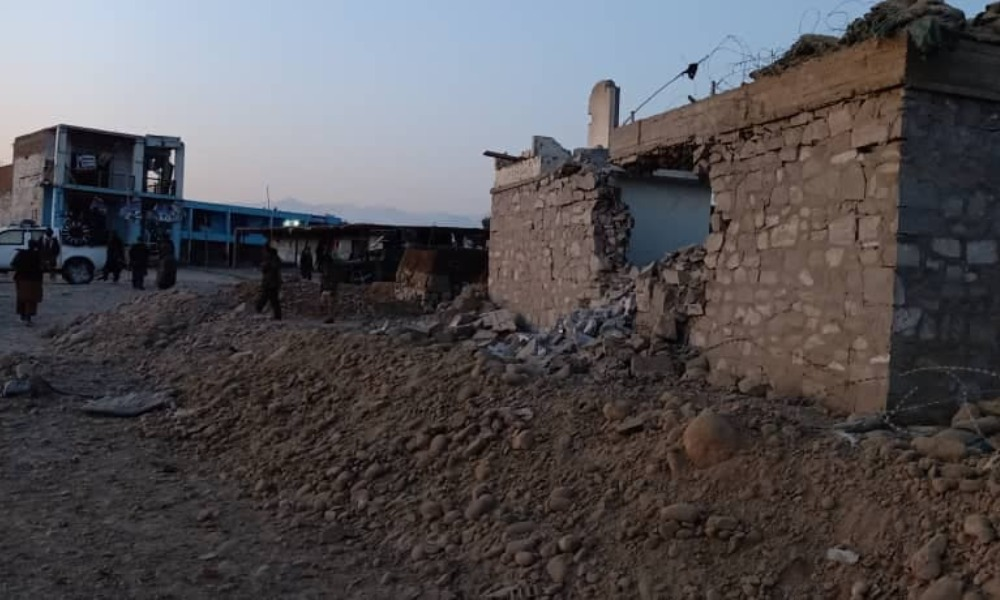 At least one policeman was killed in a car bomb explosion at a check post in Khogyani district in Nangarhar on Saturday morning, local officials confirmed.
According to them, 11 others, including six policemen and five civilians, were wounded in the explosion.
Officials also stated that considerable damage has been caused to nearby buildings.
Photos on social media reveal that the police check post has been destroyed.
No group has claimed responsibility for the attack so far.
In a separate incident a short while later, two policemen and three civilians were wounded when their police Ranger-type vehicle hit a roadside mine in PD3 of Jalalabad city, said Farid Khan, spokesman for Nangarhar police.
No further details were released.