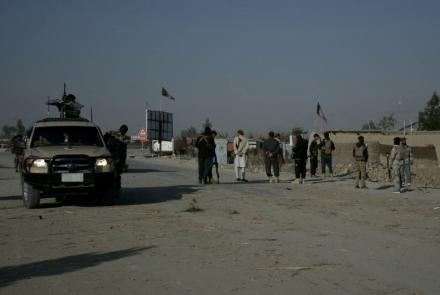 The first blast happened at around 5am local time in Khogyani district of the province.
At lest one policeman was killed and seven others including three civilians were wounded in two separate blasts in the eastern province of Nangarhar on Sunday morning, local officials said.
The first incident happened when a car bomb attack targeted a police outpost in Khogyani district in Nangarhar at around 5am local time, killing one policeman and wounding two more, local officials said.
Meanwhile, a roadside bomb blast targeted a police vehicle in the city of Jalalabad in which two policemen were wounded, officials said.
Sources said that three civilians were also wounded in the blast.
Officials did not provide further details about the incidents.
No group including the Taliban has claimed responsibility for both incidents.