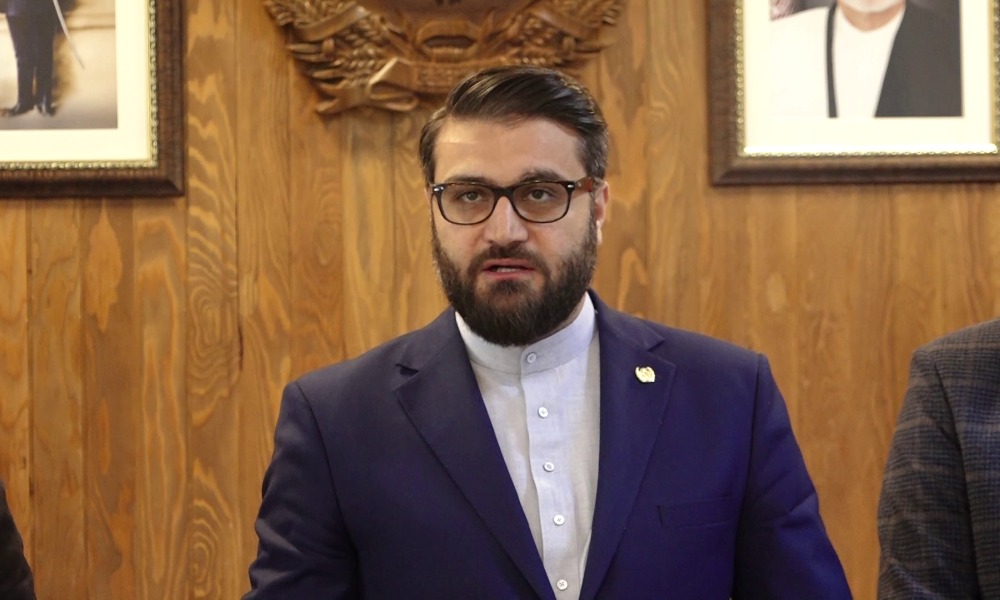 Hamdullah Mohib, National Security Adviser (NSA) said on Saturday that Taliban's intentions are clear and that the group does not want peace.
Addressing a press conference in Kabul, Mohib said the Taliban wants the Republic system to collapse in order for them to take control.
"Taliban's intention is clear. Taliban do not want peace; their bosses won't allow them to make peace. It is a fact that they want permanent instability in Afghanistan," said Mohib.
The NSA said that foreign countries are not willing to recognize a Taliban regime or their governing system known as the Islamic Emirate. He also said the group is not prepared to reduce the levels of violence.
"Taliban are an aggressive force and controlled by others. They want to destroy Afghanistan, they just want complete power and nothing else," added Mohib.
The NSA also said that Afghan forces and civilians have suffered heavy casualties in the current winter season compared to the past.
Meanwhile Afghan deputy defense and interior ministers said on Saturday that Afghan forces would defend their country and that the Taliban will not be able to take control of cities.
"Taliban leadership is in Doha, and are not aware of the war situation in Afghanistan. They are killing Afghans illegitimately," said Massoud Andarabi, the interior minister.
"As you see the NSA visited many corps and we brought reforms in our institutions, it means we want peace. If the Taliban want war we are ready," said Shah Mahmood Miakhel, deputy defense minister.
This comes on the heels of a flurry of comments by Biden administration officials who have stated in the past few days that Washington will review the US-Taliban deal signed in February last year.
Key among the issues under review is the end-April troop withdrawal deadline. This is conditions based but indications point towards the Taliban having broken their commitments.
The Taliban were required to reduce the levels of violence and cut all ties with terrorist organizations including al-Qaeda. However, officials and experts have stated that neither of these two commitments have been met in the past year.