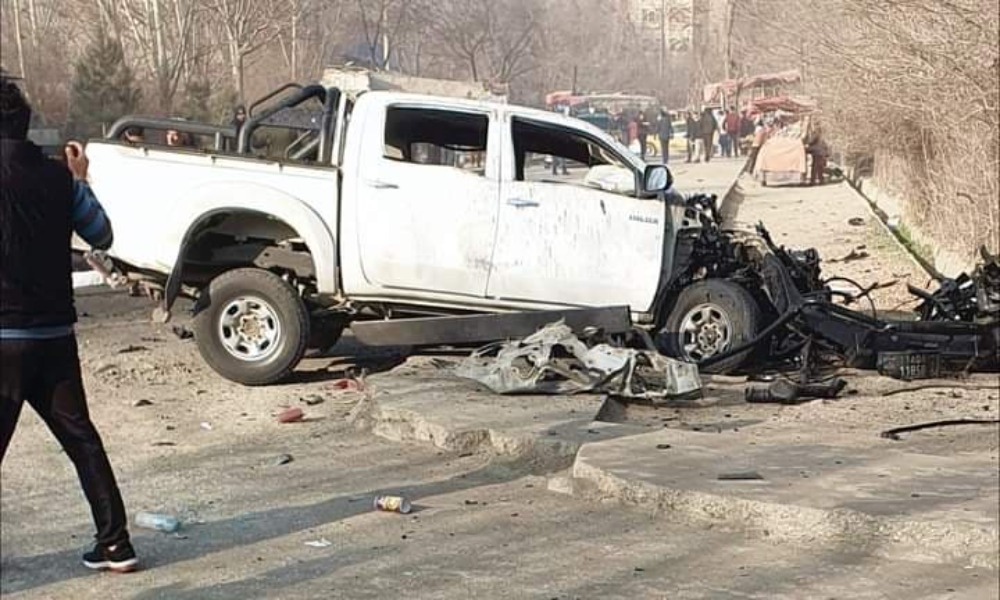 Kabul police on Sunday confirmed two explosions were reported in the capital leaving at least two people wounded.
The first explosion took place in PD9 and the second in PD12 of Kabul city.
According to police the first explosion happened in Macroryan 4 in Kabul. Two people were wounded when a Hilux vehicle was targeted in an IED explosion.
The second explosion happened in the Ahmad Shah Baba Meena area. A Toyota Corolla car was targeted. No casualties have yet been reported in this explosion.
No group has yet claimed responsibility.
The latest two explosions come amid ongoing IED blasts that rattle Kabul daily.
On Saturday, three people, including two civilians and a police force member, were killed in three separate explosions in Kabul within two hours of each other.