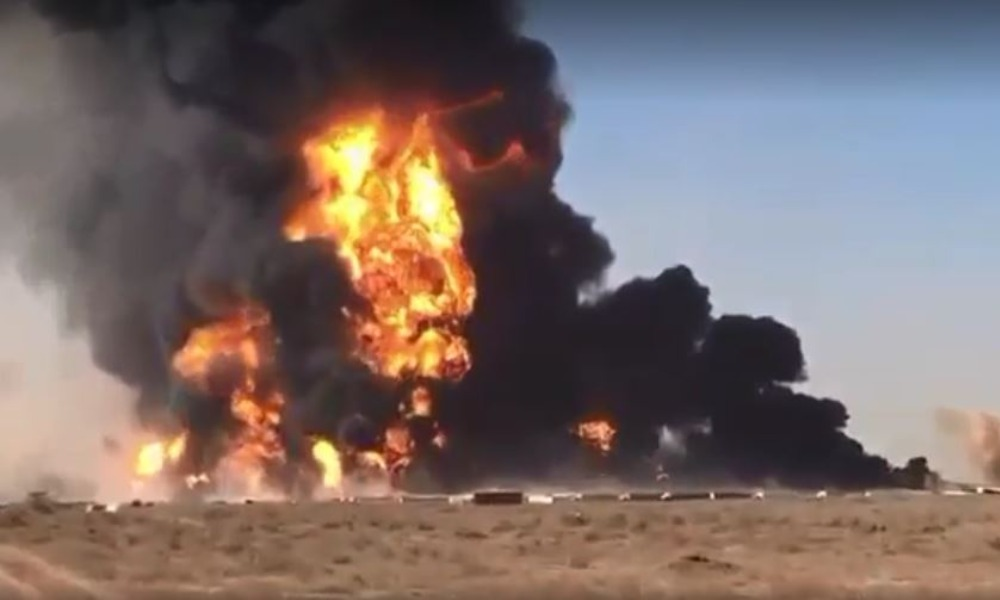 A massive fire broke at the Islam Qala customs facility in western Herat on Saturday afternoon, Waheed Qatali, governor of Herat province confirmed.
Pictures on social media show plumes of black smoke billowing into the sky – with sources confirming dozens of fuel tankers are on fire at the border town customs facility.
Officials told Ariana News they have appealed to Iran, which borders Islam Qala town, for assistance to bring the fire under control.
Afghanistan's power supply company, Da Afghanistan Breshna Sherkat (DABS) has also confirmed that electricity into the country from Iran has been temporarily disconnected after a power transmission line was damaged in the blaze.
No details have been released on the cause of the fire nor on any possible casualties.