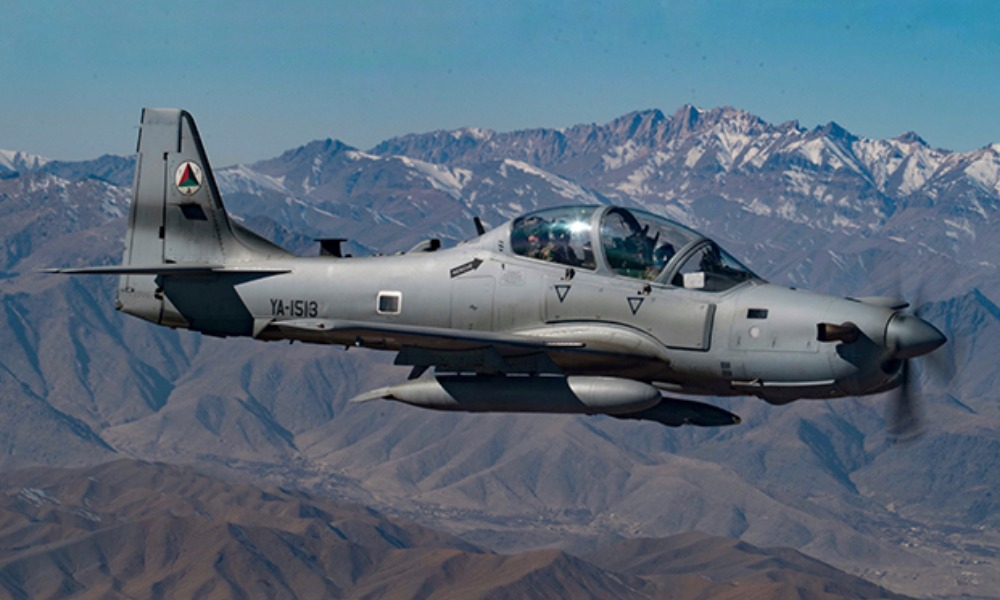 Afghan Ministry of Defense (MoD) on Friday in a statement claimed that at least 31 Taliban fighters including a Taliban commander killed in the past 24 hours during Afghan ground and air forces strike.
According to the ministry, the operations were conducted in Helmand, Zabul, and Kandahar provinces.
"A commander of Taliban was killed along with seven others in an airstrike in Nawa district of Helmand province last night. Additionally, 2 others were wounded as a result of the strike." MoD said.
The ministry says that 13 Taliban were killed and 11 wounded after Afghan Air Forces targeted their strongholds in Mizan and Arghandab districts of Zabul province last night.
At least 10 Taliban were killed and 7 others were wounded as a result of ANDSF operation in Arghandab and Maiwand districts of Kandahar province yesterday.
Additionally, 66 IEDs that were placed by the Taliban on public roads were discovered and safely defused by ANA.
The Taliban has said 12 Afghan soldiers had been killed and several others wounded in their attacks on Afghan checkpoints in Kandahar province.