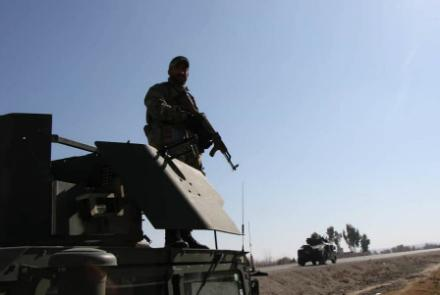 Five police force members were killed in an explosion on their vehicle in Chapa Dara district in Kunar province on Friday night, a provincial council member Din Mohammad said.
He said that Feroz, the commander of a reinforcement company of police, was also killed in the blast that happened in Chapa Dara district.
This comes as a car bomb attack targeted a security forces outpost in Arghandab district in the southern province of Kandahar on Saturday morning, leaving seven police force members wounded, the provincial police chief Farid Mashal said.
He said that a school and a number of nearby houses were damaged in the car bomb attack.
Meanwhile, three civilians were wounded in a roadside bomb blast in the city of Jalalabad on Saturday morning, police said.
The Nangarhar police said the explosion targeted a police vehicle, but the victims were civilians.
No group has claimed responsibility for the attacks.
Violence has remained high in the country despite efforts for peace.
The Ministry of Defense said that at least 16 members of the Taliban's so-called "red unit" were killed in airstrikes in Nawa district, Helmand province, on Friday.
Taliban so far has not commented on the airstrikes.