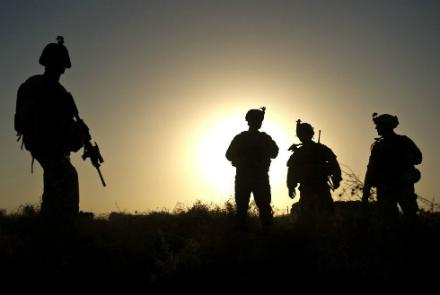 Two days ahead of the NATO ministerial, the Afghan government expects the continued support of the alliance to Afghanistan in its train, advice and assist mission.
The NATO meeting has been called an important event where allies are expected to decide on the presence of international troops in Afghanistan.
"The Afghan government expects the NATO defense ministers meeting to be the continuation of NATO's commitment to advise, train and assist Afghan forces," said Fatima Morchal, a presidential spokesperson.
The Taliban, however, in a statement on Sunday reiterated its call for the withdrawal of international troops from Afghanistan and said the further presence of the forces will not favor the country.
There are roughly 8,000 NATO troops and nearly 2,500 US service members in Afghanistan. Germany's DPA news agency quoted sources from NATO, saying that the alliance will continue its presence in Afghanistan, something that has not been decided so far.
"What we need today is the means to stop the violence, stop bombings, keep the system, ensure consensus and ultimately begin proper management of the peace process," said Ahmad Wali Massoud, head of the Ahmad Shah Massoud Foundation.
Sources familiar with the peace process said that the Taliban is also asking for the release of their prisoners and the removal of names from the UN blacklist to begin the second round of the talks.
"Removal of the Taliban's names from the blacklist is a complicated matter. It is based on multilateral satisfaction. The Afghan government should be satisfied. The UNSC members should be satisfied, especially five of its key members who have veto power," said Mohammad Amin Ahmadi, a member of the Afghan republic's negotiation team.
The negotiations in Doha have stopped for the last 29 days as both sides have not held meetings on the agenda of the talks during this time so far.