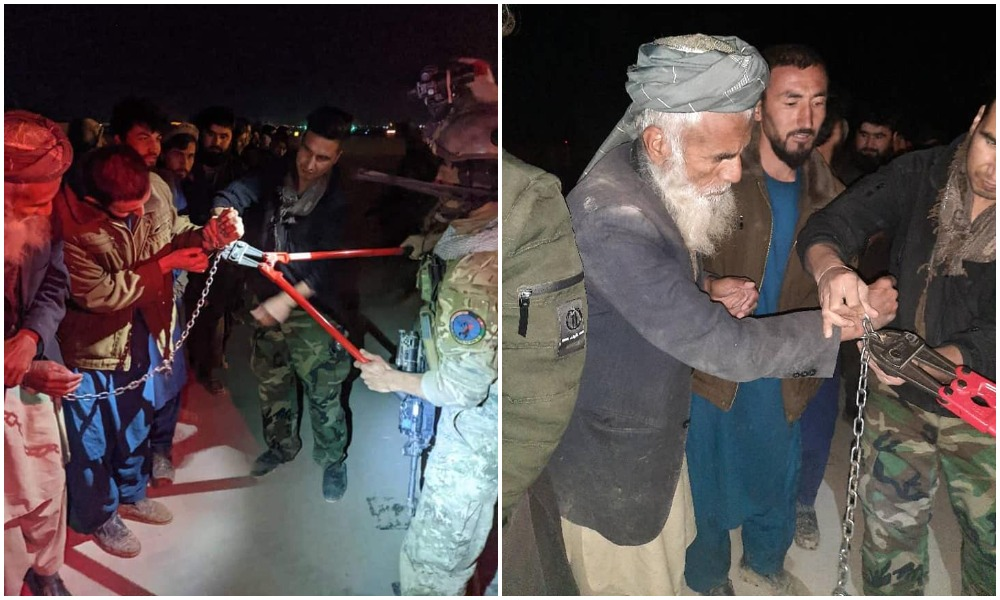 Afghan commando forces have rescued 42 people – 25 soldiers and 17 civilians – from a Taliban prison in Baghlan province, the Defense Ministry (MoD) confirmed on Tuesday.
The rescue operation was conducted on Monday in the Ali Khwaja village in the Baghlan-e-Markazi district of the province.
The MoD said in a statement that the prisoners were held hostage from 10 days to two years.
The prisoners were "tortured extensively" by the Taliban, the statement said.
"In just over 30 days, the Afghan National Defense and Security Forces (ANDSF) rescued almost 100 innocent people from Taliban prisons," read the statement.
The Taliban has not commented on this regard.