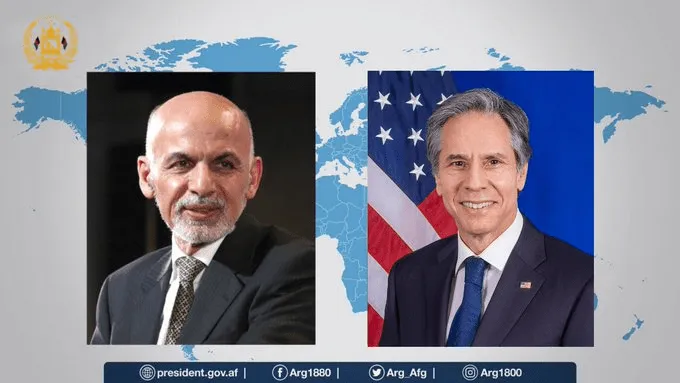 President Ashraf Ghani and US Secretary of State Antony Blinken have discussed the Afghan peace process and the state of bilateral relations.
The Presidential Palace in Kabul said on Thursday that Ghani held a telephonic conversation on further boosting cooperation between the two countries.
Blinken commended the sacrifices rendered by the Afghan security and defence forces, especially in the fight against terrorism.
Ghani said his government and the people of Afghanistan had a strong will and consensus to make the peace process a success and bring lasting and dignified stability to the country.
The two sides also stressed the importance of regional and international diplomacy for the success of the peace process, according to the statement.
The telephonic conversation between Ghani and Blinken comes as NATO defence ministers are meeting Brussels to make a decision on the future of the alliance mission in Afghanistan.