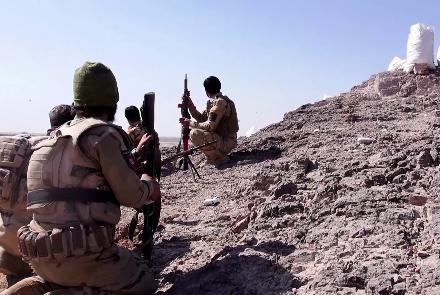 Elders in the southern province of Kandahar have said that the internal rifts between local officials in the province and the mismanagement of local affairs are causing massive security threats in the area.
According to lawmakers from Kandahar, internal rifts between the governor, police chief and local officials have been damaging the morale of the security forces, and several security check points have already fallen to the Taliban due to these tensions.
However, local officials in Kandahar refrain from commenting on these controversies, but lawmakers from Helmand and Kandahar provinces have said that there is a need to bring reform in the security sector in the province.
The lawmakers said that the war has now reached the doorstep of the city, adding that the Kandahar governor, the head of the National Directorate of Security (NDS) for Kandahar and the police chief have failed to correct the situation.
According to the lawmakers, a lack of coordination between government forces and a lack of effort by political leaders, including former President Hamid Karzai, to settle tribal issues in the province have also been key factors in the growing unrest.
Dand, Arghandab, Zhari and Panjwai districts in Kandahar have witnessed growing threats over the past few months.
"Internal rifts have left a major impact on the morale of the security forces—even some of the govt forces who were in contact with the Taliban left their check points and surrendered to them," said MP Shagofa Noorzai.
According to the sources in Kandahar, along with the political disagreements, tribal issues have also added to the woes of security threats in the area.
"Political disagreements are there. The disputes are between those who support Abdullah and Ghani and those who were supporting Hamid Karzai—even they helped the Taliban on some occasions," said former MP Lalai Hamidzai.
But it is the local people who pay the price of the disagreements between local officials in the province.
"The people have been devastated, our homes were destroyed, our people are destroyed,' said an internally displaced person in Kandahar, Sardar Mohammad.
"The people do not have food to eat, all of them become displaced from their homes," said Noor Ahmad, an IDP in Panjwaji district in Kandahar.
In recent months, the Afghan Chief of Army Staff made a handful of trips to the war fronts in Kandahar to monitor the campaign against the Taliban; however, the scale of the war continues to grip several districts in the province.