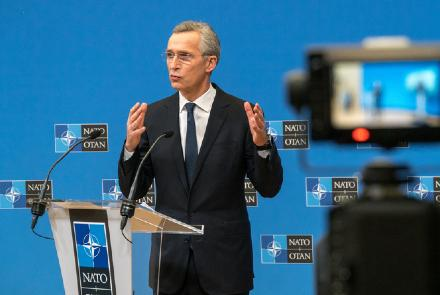 NATO Secretary-General Jens Stoltenberg said Thursday at end of the two NATO defense ministers meetings in Brussels that the military alliance will only leave Afghanistan when security conditions on the ground allow it.
Stoltenberg said that at this stage, the alliance has not made a final decision about a troop presence in Afghanistan.
"At this stage, we have made no final decision on the future of our presence, but, as the May 1 deadline is approaching, NATO Allies will continue to closely consult and coordinate in the coming weeks," said Stoltenberg at a press conference in Brussels.
"We remain committed to our Resolute Support mission, with training and funding for the brave Afghan security forces," he said.
"Defence Ministers had a thorough discussion on the situation in Afghanistan. We are faced with many dilemmas and there are no easy options," he said.