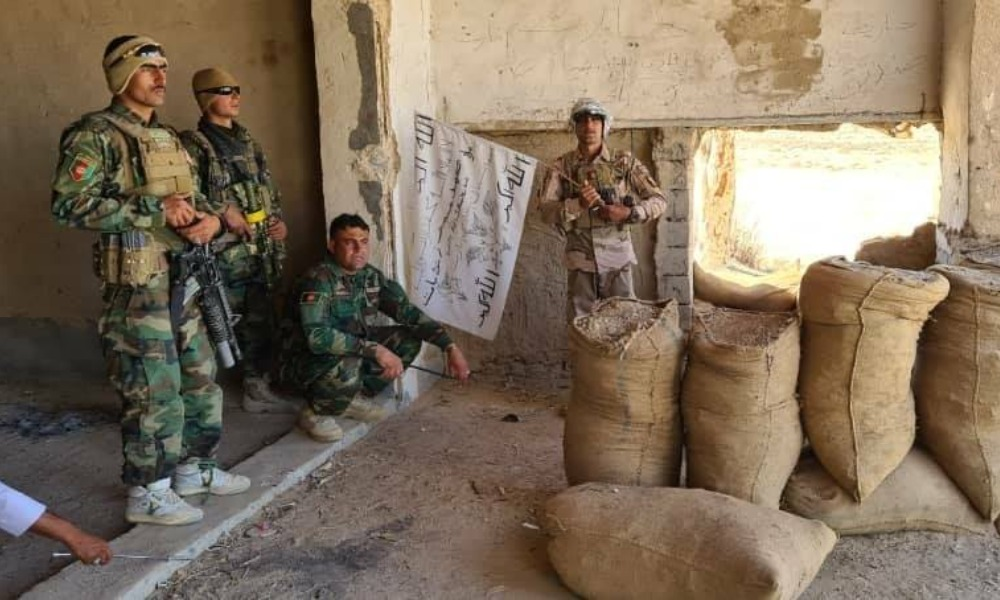 Military officials in Kandahar claimed Tuesday that foreign militants are fighting alongside the Taliban in the province against government forces.
According to the officials, evidence shows that al-Qaeda, Pakistani and Chechen insurgents were colluding with the Taliban in the four-month war in the Arghandab district of Kandahar.
Meanwhile, local officials say that security forces have conducted wide clearance operations in the province to retake the areas that collapsed to the Taliban, especially in the Arghandab district.
A number of families, who have been displaced in Kandahar due to the clashes, stated that the war has made their lives miserable.
The Taliban have not yet commented.
The Defense Ministry on Monday said that at least ten Taliban fighters including four Pakistani nationals were killed during an operation in the Arghistan district of the province on Sunday night.
A Taliban spokesman, however, denied the report, stating that no Pakistani nationals are fighting alongside the group in the district.
This comes after the United Nations and the Afghan government has repeatedly said the Taliban continue to work with al-Qaeda. However, according to the US-Taliban agreement, the group is obligated to cutting ties with the terrorist group.