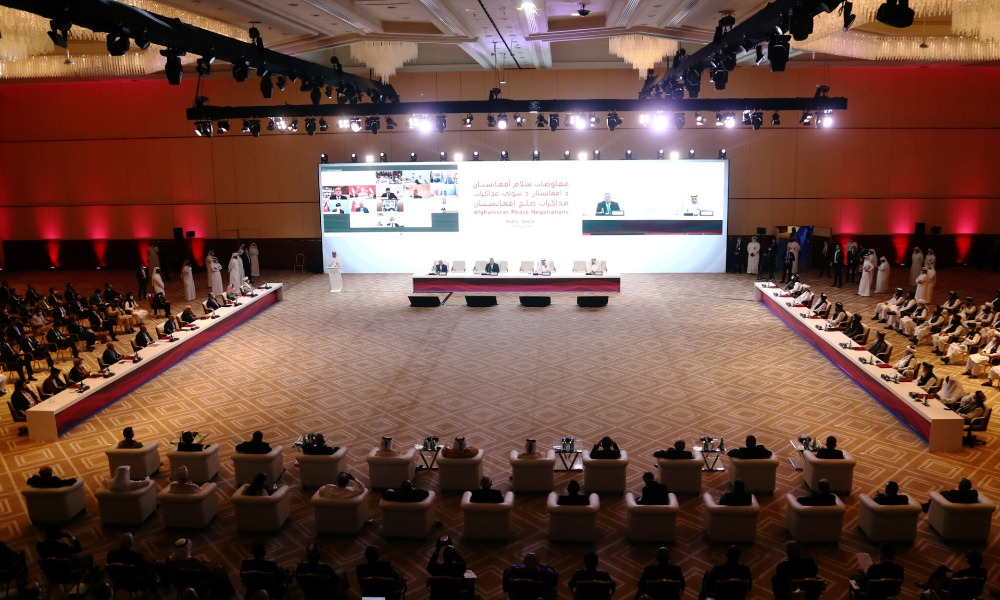 After more than a month of delays, a sharp rise in violence and continued discussions on the future of foreign troops in Afghanistan the stalled peace talks between the Afghan Republic's team and the Taliban resumed on Monday in Qatar.
The Taliban's spokesman in Doha, Mohammad Naeem tweeted late Monday night that the two teams had met during the course of the day.
He gave few details except to say the atmosphere was "cordial" and that there was a commitment that the talks should continue and that the first step would be setting the agenda.
"This evening, a meeting was held in a cordial atmosphere between the leaders and some members of the two delegations for the inter-Afghan talks. The meeting emphasized the need to continue negotiations. And assigned groups to set the agenda, to continue their meetings on the subject," his tweet read.
This comes after talks stalled abruptly in January after a three week recess – which by last week had commentators questioning whether the talks process had all but disintegrated.
Now however, the two sides are expected to sit with their lists of what they want to discuss and agree on items to negotiate and on the order in which they want them to be tackled.
For now, a priority for the Afghan Republic's team is an urgent reduction in violence leading to a ceasefire.