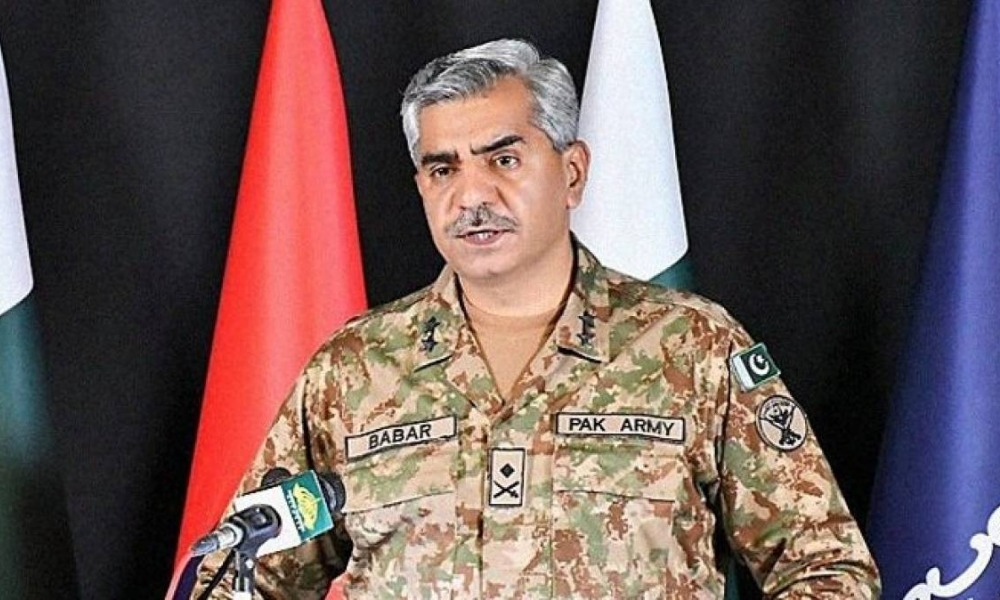 Pakistan's Director General of the Inter-Services Public Relations (ISPR) Major General Babar Iftikhar said Wednesday that Pakistan has done what it can to promote peace efforts in Afghanistan and that Islamabad will not support the Taliban in any attempt to "recapture Kabul".
Speaking to journalists on Wednesday, Iftikhar said: "Even Afghan leaders are admitting that Pakistan has done utmost for peace in Afghanistan."
Pakistan's The News International quoted him as saying that it is for the citizens and the government of Afghanistan to determine the future of their country, and how the negotiating process would progress.
"We only aim for a long-lasting peace in Afghanistan," he said.
On a question on NATO forces' likely drawdown and a possible return of the Taliban, he said: "Afghanistan now is not what it was in '90s and the state infrastructure cannot be trounced easily, and Pakistan also has changed.
"It's impossible for the Taliban to recapture Kabul and that Pakistan would support them. It isn't going to happen," he said.
The News reported that he maintained the policy of the Pakistan government to extend a hand of peace to the neighbours was very clear.
This comes just days after Russia's special envoy for Afghanistan Zamir Kabulov visited Islamabad to encourage Pakistan's support for a meeting in Moscow to help facilitate the stalled Afghan peace process.
Kabulov told Russian news agency Sputnik that his "leadership has set the task of finding ways that will facilitate the start of inter-Afghan negotiations through consultations within the framework of the enlarged troika. We agreed on such a meeting with the American special envoy [Zalmay] Khalilzad. It can happen in Moscow."
The "enlarged troika" was in reference to what Kabulov said was a group that evolved over the last two years, including countries with the most influence on the Afghan peace processes – the United States, China, Iran, Pakistan and Russia.
VOA reported that the Moscow format was a Russian initiative to organize regional stakeholders involved in the Afghan peace process. Its second meeting in 2018 brought the Taliban to an international forum for the first time. The U.S. sent representatives to observe.