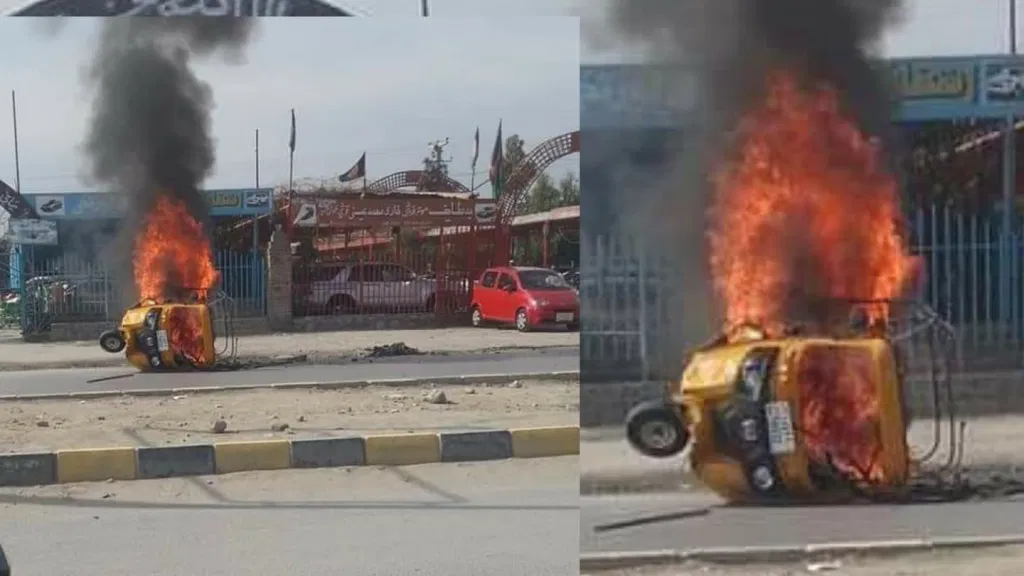 One civilian was killed in a magnetic bomb blast in Jalalabad City, the capital of eastern Nangarhar province, an official said.
Police Spokesperson Farid Khan told Pajhwok Afghan News the blast took place in the limits of 9th Police District at around 10:00am. The magnetic bomb was attached to the Raksha.
An eye witnessed Amanullah said Raksha was burned to ashes as a result of the blast and the driver was killed.
No group claimed responsibility for the blast.