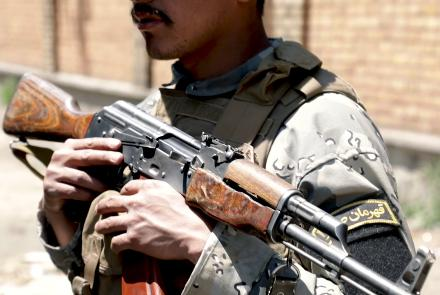 At least 36 people have been wounded–including three military personnel–in the Jabriel area of Herat city after shooting broke out between security forces and armed men affiliated with a local strongman named Habibullah Ghoryani on Wednesday, according to Herat health officials.
Fighting is still ongoing, said local sources on Wednesday night.
"Three police personnel and 11 civilians have been transferred to the hospital," said Mohammad Ibrahim Mohammadi, the head of Herat Ambulance, earlier in the evening. Details about current casualties are not available.
Local officials in Herat have said that the firefight broke out after security forces tried to arrest Ghoryani.
Ghoryani is accused of murder and intimidation.
The court has issued a warrant for his arrest.
Two of the wounded people are in critical condition, according to Herat's health department.