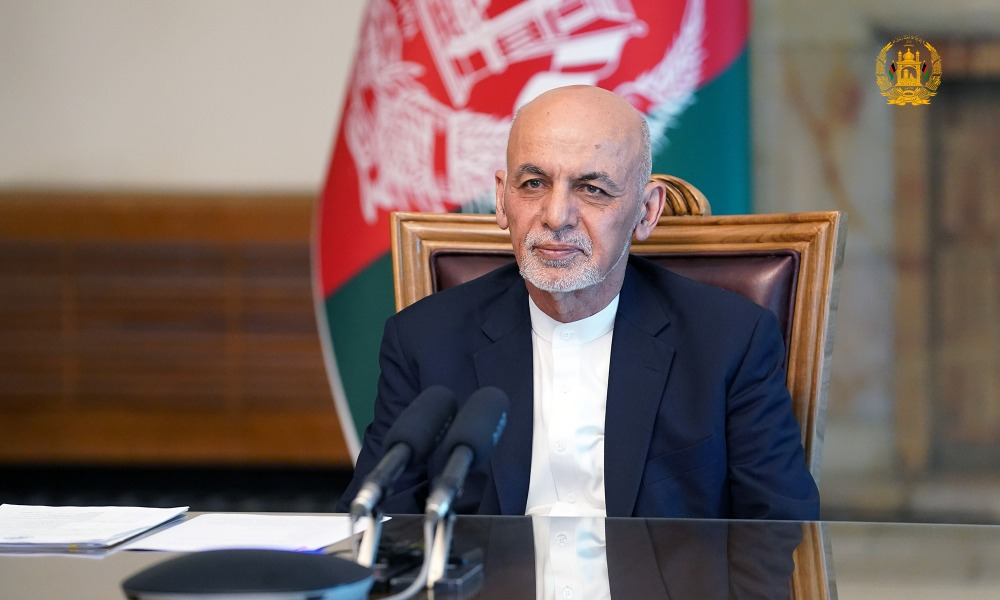 Afghan President Ashraf Ghani has called on members of the Economic Cooperation Organization (ECO), an Asian political and economic intergovernmental organization, to play role in supporting a durable peace in Afghanistan.
Addressing the 14th ECO Summit on Thursday, Ghani stated that Afghanistan is in "a truly historic open moment to make a just in lasting peace to a political Agreement to eradicate violence by achieving the in-state of a sovereign democratic in united Afghanistan."
Ghani told the members of the ECO: "We count on and need your support to secure international and regional guarantees for securing Afghanistan's future."
"Pakistan is an especially significant role to play in supporting a lasting peace process for it is the country more likely most likely to suffer from the adverse Consequences god forbid of a failed peace process." He said.
President Ghani emphasized the urgency for building peace in the war-weary country.
"For 42 years we the people of Afghanistan have been denied the foundational right to peace it is time to stop the violence that has turned our beautiful country into a killing field," Ghani noted.
He pointed out that ECO members' support for a comprehensive ceasefire and to accelerate the negotiations in Doha is crucial.
"We, the people and government of Afghanistan and our international partners, have a true sense of urgency to make and build peace. Your support for a comprehensive ceasefire to accelerate the negotiations in Doha is essential," Ghani stated.
Meanwhile, Ghani has also called on the Taliban to condemn the recent violence across the country.
"The Taliban have a moral responsibility to condemn the violence and socialize peace to their commanders in their rank and file when we are ready to make peace their Violence has no religious justification as pointed out by some of the most prominent Muslim scholars," Ghani said.