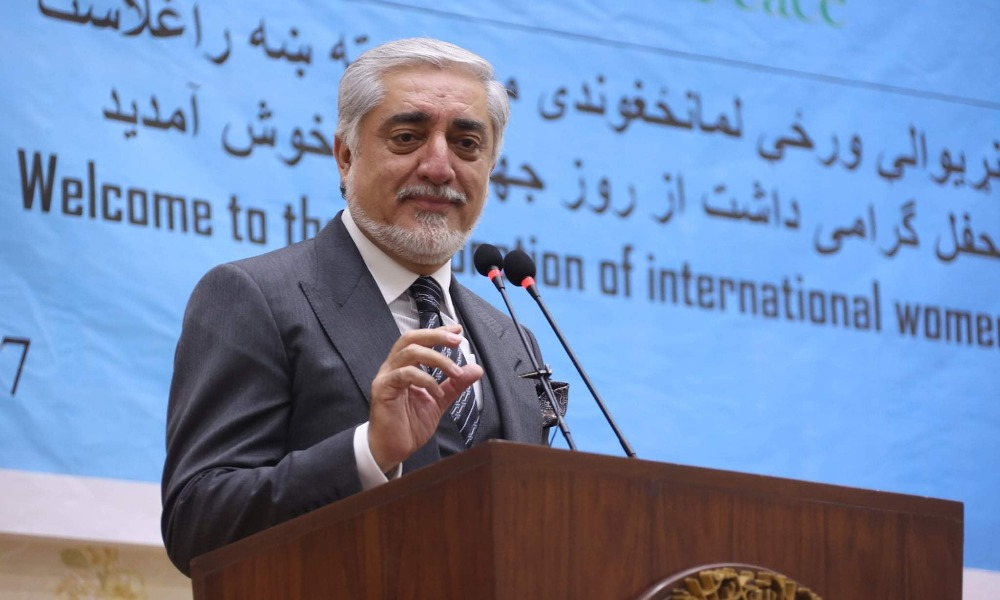 Abdullah Abdullah, Chairman of the High Council for National Reconciliation said Sunday that the republic's shortcomings have weakened the government's position with regards to the peace talks with the Taliban.
Speaking at an event to mark International Women's Day Abdullah said that the fragmentation that exists within the Afghan political structure will not help propel the peace process in terms of the people's demands.
"The fragmentation at the Afghan political level does not help to show the strength of the Afghan people in representing the will and aspirations," Abdullah said.
Abdullah, referring to the new US plan, stressed that one should not be afraid to come up with ideas, but these ideas should be used to accelerate the peace process.
"Presenting plans should not be feared, instead they should be discussed, what should be lacking should be corrected, and if there are any problems, the problems should be highlighted," Abdullah added.
On the other hand, Afghan women have criticized their lack of involvement in the Afghan peace process, saying the Taliban's view towards them has not changed.
"We are unhappy with the peace process and a post-peace government in the peace process and their presence has been marginalized," said Habiba Sarabi, a member of the Afghan negotiating team.
This comes amid concerns that have been raised about the undermining of women's achievements in a future political system.
Meanwhile, Rula Ghani the First Lady emphasized the need to preserve women's achievements in the peace process.
In a video message on the occasion of International Women's Day, Rula Ghani said that Afghan women have made good progress in the last ten years, and at the same time, they want to ensure peace in which their achievements are preserved.
Officials at the Ministry of Women's Affairs said the country's women will not go back. They emphasized that the international community must guarantee the preservation of the achievements of Afghan women.
Ghani and the First Lady were meanwhile supposed to attend the event at the Loya Jirga tent but were not present. This sparked a reaction from women at the event.
However, many raised concerns about the current situation in the country, saying that the money donated for the development and empowerment of women in cities and villages has not been used properly and that women in parts of the country are still not aware of their basic rights.