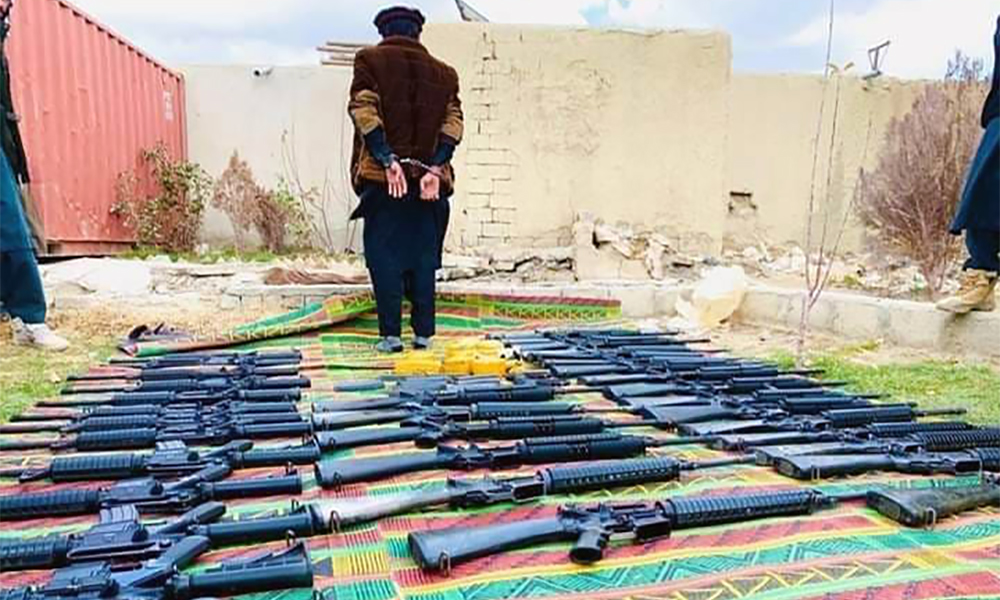 The Islamic Emirate of Afghanistan (IEA) forces seized dozens of weapons on Monday in Paktika province that were being smuggled into Khyber Pakhtunkhwa in Pakistan.
According to a statement issued by the Paktika governor's office, IEA forces seized 38 different types of weapons in the Angoor Ada area along the Afghanistan-Pakistan border.
"The weapons were placed in a Datsun-type mini truck carrying onions and were being smuggled into Pakhtunkhwa Waziristan," read the statement.
According to the statement, a man was arrested in connection with the incident and confessed to smuggling the weapons from Ghazni province.
The IEA has said in the past that no weapons are being smuggled across the border but in the event of people trying to do so, they would be arrested.
This came after concerns were raised by the international community of large caches of arms being smuggled into neighboring countries.
Qari Saeed Khosty, a spokesman for the ministry of interior said the IEA will not allow "one bullet" to be moved out of the country.
"We (IEA) need a strong army and we need the military equipment and we will never let anyone move this equipment out of the country," Khosti said in a video message last month.
The IEA has also repeatedly rejected reports published in the media that the new government is selling off US military equipment to Pakistan.
IEA officials said there was no truth in these reports and that it was simply propaganda.