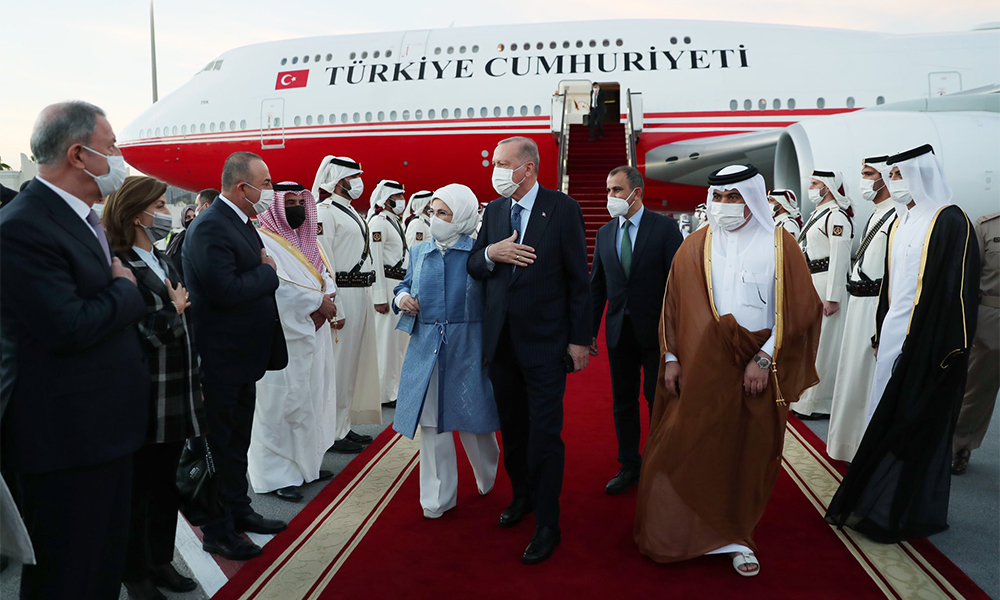 Turkey's Foreign Minister Mevlut Cavusoglu and his Qatari counterpart Sheikh Mohammed bin Abdulrahman al Thani have raised the possibility of jointly operating Kabul's international airport.
Addressing a joint press conference on Monday, Cavusoglu that they would "act together" in Kabul, TRT World reported.
"Qatar and Turkey are continuously working with the interim government in Afghanistan to reach an agreement to open the airport (so it can function) normally," Thani said.
Cavusoglu is accompanying Turkish President Recep Tayyip Erdogan on a two-day visit to Doha.
According to Turkish media, Erdogan's visit comes as Turkey seeks to rebuild relations with former rivals in the energy-rich Gulf region, including the United Arab Emirates.
Cavusoglu also said Turkey and Qatar should set an example to the international community in delivering humanitarian aid to the Afghan people.
"The international community needs to deliver this humanitarian aid to the Afghan people, regardless of political motives," he said.
Meanwhile, Germany's special envoy to Afghanistan, Jasper Wieck, has said that his country is likely to send some of its diplomats to Afghanistan early next year.
While speaking at the 35th summit of the Protestant Academy he mentioned that the return of German diplomats does not mean that Germany recognizes the Islamic Emirate.