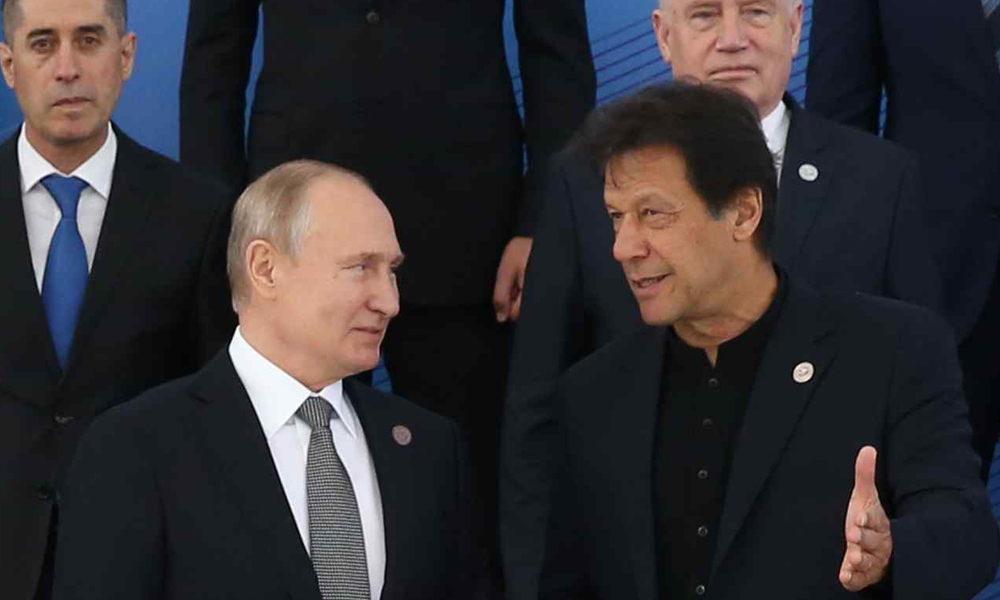 Pakistan's Prime Minister Imran Khan and Russia's President Vladimir Putin discussed Afghanistan over the phone on Monday and both agreed that a peaceful and stable Afghanistan was key to regional stability.
According to a press release issued by Imran Khan's office, the prime minister told Putin "that a peaceful and stable Afghanistan was pivotal for regional stability. Afghanistan was facing dire humanitarian and economic challenges and support of the international community to the people of Afghanistan at this critical juncture remained vitally important".
The statement also noted that Khan underscored the importance of the release of Afghanistan's financial assets for addressing the dire needs of the Afghan people.
"The Prime Minister underscored that Pakistan's bilateral relationship with Russia was on an upward trajectory, with an increased focus on trade and economic ties and energy cooperation," the press release stated, adding that the premier reiterated the government's resolve for early realization of the Pakistan Stream Gas Pipeline Project.
Both leaders also agreed to enhance bilateral cooperation in different areas, including Afghanistan and increase high-level exchanges.