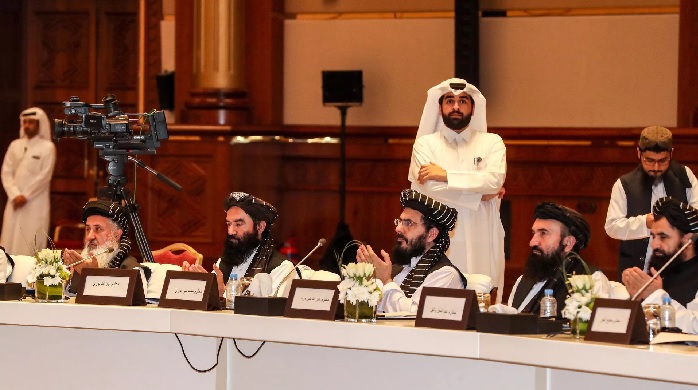 White House national security adviser Robert O'Brien told Axios in an exclusive interview that "it is possible" Trump will cut a deal with the Taliban this year but that even if a deal can't be struck, the president is still poised to reduce troops in Afghanistan.
Driving the news: "We're back in a situation where we're in talks with the Taliban," O'Brien said. "The Afghan forces are doing better, and I think we'll be in a position at some point soon, whether it's with a deal or without a deal, to reduce our military footprint in Afghanistan."
Behind the scenes: Trump has long said he wants to pull American troops out of Afghanistan. A source close to the president told Axios Trump views this as one of his biggest unmet promises. The source worries Trump would order a major drawdown before the 2020 election.
Asked whether he thought Trump would strike a deal with the Taliban before the election, O'Brien said, "I don't judge things based on when the election's going to take place, but I think it is possible that there'll be a deal this year."
"We're working on it. But it has to be a good deal."
"We were very close to doing a deal last year, and the Taliban felt that they could increase pressure on the United States by blowing up a bunch of people, including an American, right before some critical end-game talks. This president does not respond to that type of tactic."
The bottom line: "The president said there has to be a reduction in violence prior to the signing of a deal and there needs to be a reduction of violence and immediate transition to inter-Afghan talks after a deal," O'Brien added. "Ultimately it's going to be up to the Afghans to bring peace to Afghanistan."