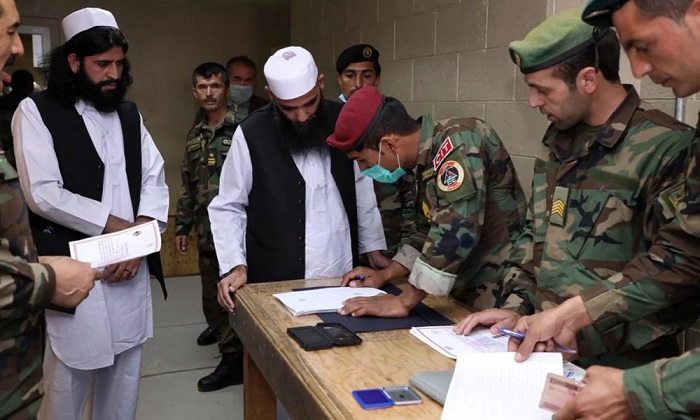 Afghan Ministry of Interior on Tuesday told Ariana News that around 600 Taliban fighters have returned to the battlefields since their release from prison earlier this year.
According to the ministry, many have been killed but the Taliban has stepped up attacks by changing their tactics.
Until now, the Taliban has not commented but the group's fighters have ambushed several security checkposts around the country in the past 48 hours.
This comes after Second Vice President Sarwar Danish announced on Monday that someTaliban fighters had returned to the battlefields soon after they were released from prison.
"Government has released more than 6,000 Taliban prisoners since the Doha agreement [signed in February between the US and Taliban], but some of them have returned to the battlefields," Danish said.
Danish also said the lack of flexibility by the Taliban has led to the stalled peace talks in Doha.
"Taliban's inflexibility is the main cause of the existing stalemate in Doha talks," Danish said.
As violence continues to escalate across multiple fronts in the country – despite international calls on the Taliban to reduce violence – insurgents released from Afghan government jails have reintegrated with their co-fighters on the battlefields, the Office of the National Security Council (ONSC) stated in July.
"The Taliban fighters signed [agreements] on paper and made commitments that they will not return to the war, regrettably some of these inmates have returned to the war fronts in defiance of the expectations of the Afghan people," Jawed Faisal, a spokesman for the ONSC said in July this year.
The Taliban however have rejected such reports.