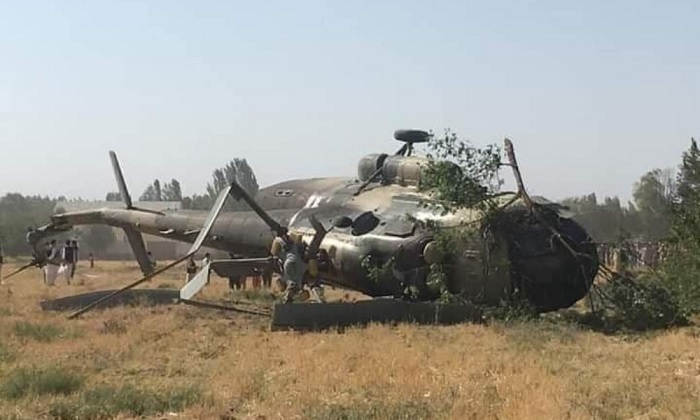 At least two security force members were killed and two wounded in an MI-17 helicopter crash in Nangarhar province on Tuesday night, the Ministry of Defense claims.
However, local officials said two helicopters crashed after dropping off reinforcement troops in Hasarak district of Nangarhar.
Local officials also said that at least 10 people were wounded.
No further details have been released.
Taliban claimed responsibility for the army MI-17 helicopter crash.