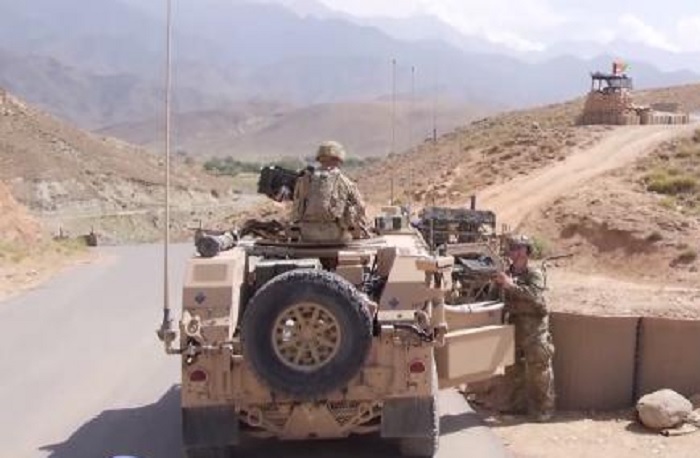 Amidst reports about the Trump administration's bid for an early pullout of its forces from Afghanistan, a senior Iranian official has said that Iran favors a responsible withdrawal of American forces from Afghanistan and sees it as a violation of Afghan national interests if the country is abandoned to an opposition group.
In an interview published on Iran's Etemad newspaper on Nov. 14, Iran Foreign Ministry's Director-General for West Asia Rasoul Mousavi said that negotiations with the Taliban are a need but stressed that Tehran supports the Islamic Republic of Afghanistan system compared with an Islamic emirate.
He said Tehran has security cooperation with the Taliban in border areas.
Mousavi said the US's aim is the "change of regime" in Afghanistan; therefore, it should withdraw its troops responsibly.
According to him, a responsible withdrawal means that "Americans should abide by their responsibility and not abandon a country to the government's opposition after occupying it for twenty years."
The Iranian official said that abandoning Afghanistan to an anti-government group "will not be a responsible withdrawal and it will be a betrayal to national interests of (the) country."
Mousavi said that Tehran is opposing the process led by US special envoy Zalmay Khalilzad, but it is ready to cooperate with the process if there are reforms in it.
This comes as US news agencies reported that the Trump administration is seeking an early withdrawal from Afghanistan.
"If Americans leave Afghanistan, the presence of the United States will not have a sense in any country in the world," said Rahmatullah Bezhanpoor, an international affairs analyst.
Recently, Russia and Pakistan called for a responsible withdrawal of US forces from Afghanistan.
"The Afghan forces are capable of defeating the Taliban in any frontline if the group does not agree on peace," said Noor Mohammad Kohnaward, the governor of Ghor province.
But Taliban spokesman Mohammad Naeem said their agreement with the US has considered solutions for "all problems."
"All problems have been solved in the (US-Taliban) agreement," Taliban spokesman Mohammad Naeem said. "According to the agreement, all foreign forces are leaving Afghanistan and in exchange, the Islamic emirate of Afghanistan has committed not to allow anyone to use Afghan soil."
This comes as violence has sharply increased in the country in recent weeks. The government has said that a key al-Qaeda leader as well as the leader of the Islamic Movement of Uzbekistan have been killed by Afghan forces in the last two weeks.
"There are gaps. The war has become dangerous, more than it was at the beginning, both for Afghanistan and the world," said Asif Nang, former Laghman governor.