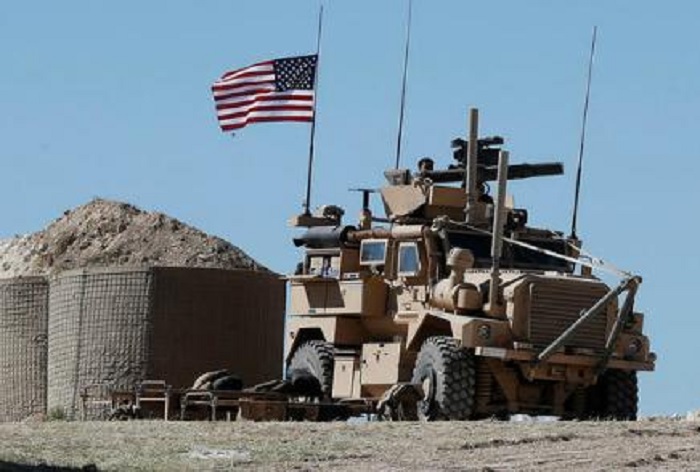 Facing the end of his time in power, US President Donald Trump is pushing to accelerate withdrawals from Afghanistan, Iran and Somalia by the time he leaves office in January, The New York Times reported on Tuesday.
Under a draft order circulating at the Pentagon on Monday, the number of US forces in Afghanistan would be halved from the current deployment of 4,500 troops, The New York Times reported, quoting US officials.
The report said that in Iraq, the Pentagon would trim force levels slightly below the 3,000 troops that commanders had previously announced. And in Somalia, virtually all of the more than 700 troops conducting training and counterterrorism missions would leave.
Last month, Trump said in a Twitter post that he wanted all 4,500 US troops in Afghanistan home by Christmas, but top military and national security aides advised against such a precipitous withdrawal. The president eventually agreed to the smaller drawdown, officials said quoted by The New York Times.
US military commanders are anticipating that a formal order will be given by President Trump as soon as this week to begin a further withdrawal of US troops from Afghanistan and Iraq before Trump leaves office on January 20, according to two US officials familiar quoted by The New York Times.
Quoted by CNN, US officials said that the Pentagon has issued a notice to commanders known as a "warning order" to begin planning to drawdown the number of troops in Afghanistan to 2,500 troops and 2,500 in Iraq by Jan 15, the officials said.
Currently there are approximately 4,500 US troops in Afghanistan and 3,000 troops in Iraq, according to CNN.
According to CNN, the Pentagon and White House has not commented on the report.
This comes as Defense Ministry on Monday said that the Afghan National Defense and Security Forces are capable to defend the country if there is a withdrawal of international forces from the country. But Afghan experts have said the withdrawal should be done responsibly.
Countries in the region, including Pakistan, Iran and Russia have also asked for responsible withdrawal of US forces from Afghanistan.
The reports come as violence has significantly increased in the country despite peace efforts. Meanwhile, the peace negotiations in Doha have stalled over differences on ground rules for the talks.