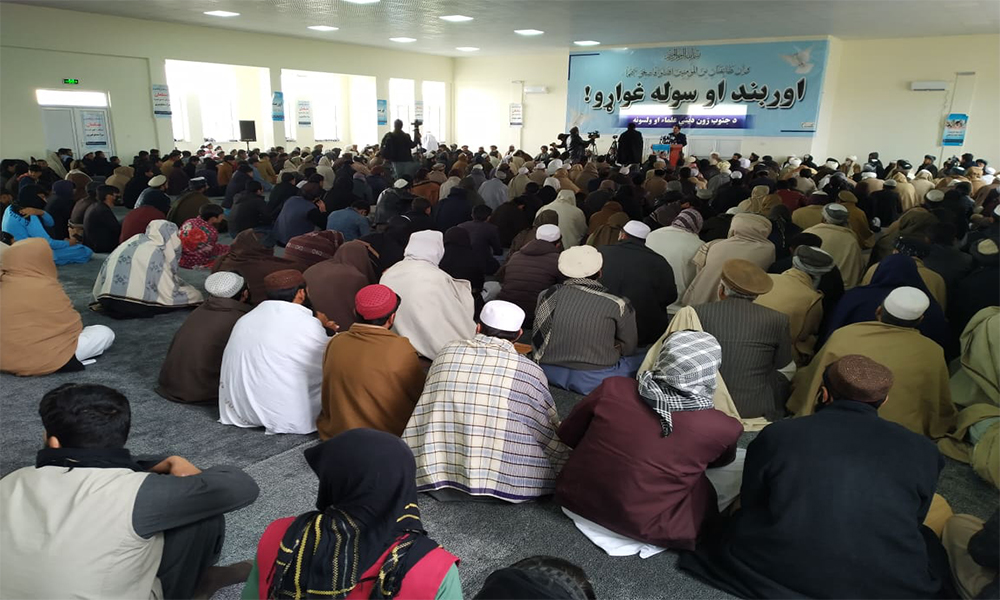 Dozens of religious leaders in southeastern Afghanistan said at a gathering on Sunday that the Taliban's current war with the Afghan National Defense and Security Forces (ANDSF) is Haram (prohibited by Islamic law).
Clerics from Paktika, Khost, Ghazni and Logar provinces also attended the gathering in Gardez city, capital of Paktia province.
The clerics , who also support intra-Afghan peace talks in Doha, emphasized the need for lasting peace in Afghanistan.
They also called on both warning sides to show flexibility for the sake of durable peace.
This was not the first time the war has been cited as Haram – a while back, tribal elders from various provinces also declared the war Haram.