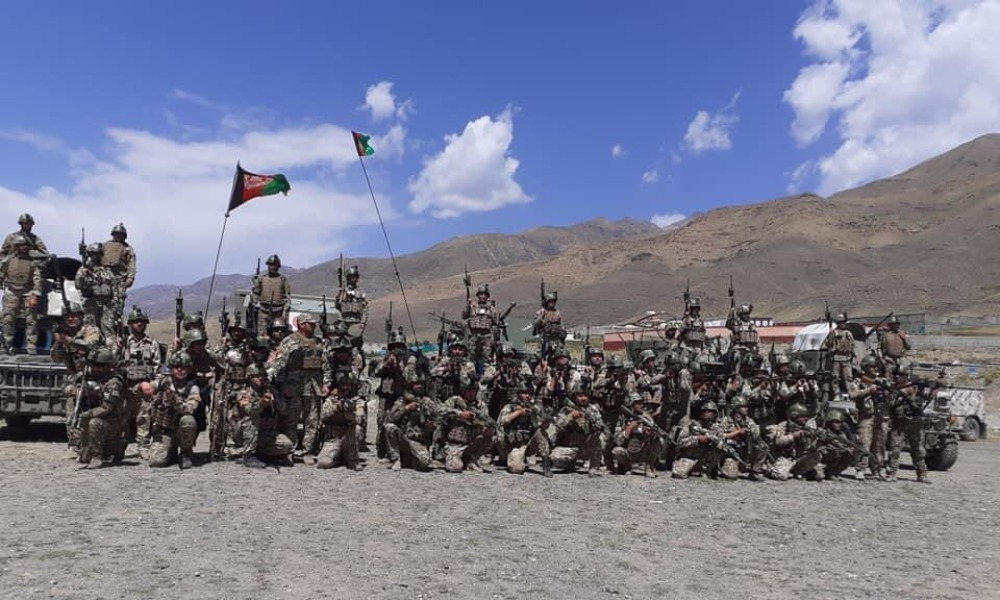 Afghan Ministry of Defense said Sunday that security and defense forces cleared the Mahmai district of Badakhshan province of Taliban on Saturday.
The ministry claims that the Taliban have suffered heavy casualties and a large amount of weapons and ammunition was seized and destroyed during operations by security forces.
The Taliban has not yet commented.
The ministry also said that a large number of reinforcement troops were deployed to the district.
This comes after the Taliban overran the district four days ago, killing at least 28 members of the Afghan security forces – including the district police chief and the district's acting-security director on Wednesday night.
Mahmai is a strategic district in Badakhshan that is located along the border with Tajikistan.