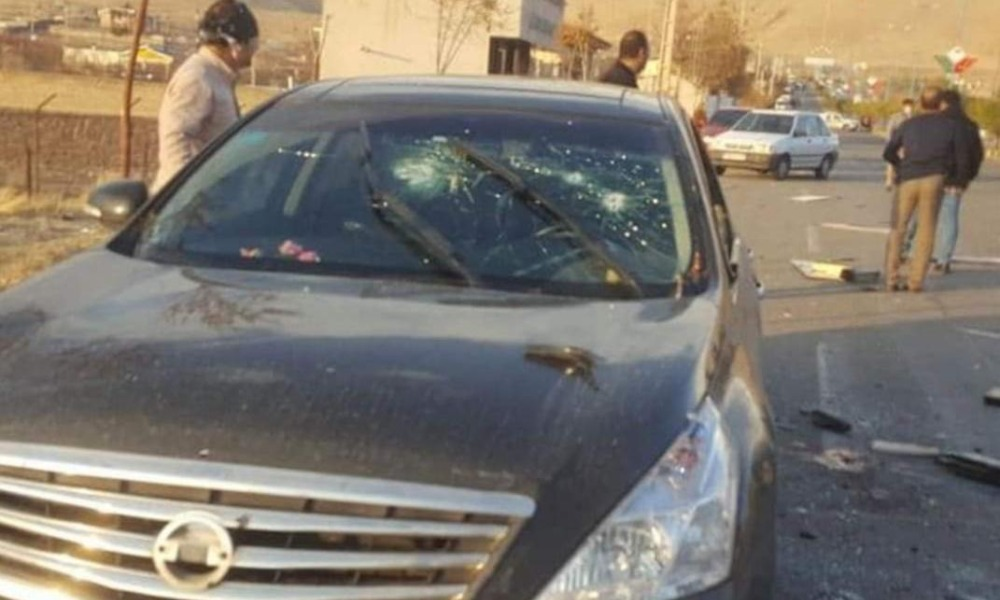 Iran's Foreign Minister Javad Zarif, in a tweet blamed Israel for the killing of a senior Iranian nuclear scientist.
Mohsen Fakhrizadeh was killed in an ambush near Tehran on Friday, Reuters reported.
"This cowardice – with serious indications of Israeli role – shows desperate warmongering of perpetrators," Mohammad Javad Zarif tweeted. "Iran calls on int'l community – and especially EU – to end their shameful double standards and condemn this act of state terror."
The military adviser to Iranian Supreme Leader Ayatollah Ali Khamenei vowed to strike back against the Fakhrizadeh's killers, who died of gunshot wounds in hospital after armed assassins opened fire on his car, state media reported.
Israel did not comment on reports of the attack.
According to a Reuters report Fakhrizadeh has long been described by Western countries as a leader of a covert atomic bomb programme halted in 2003, which Israel and the United States accuse Tehran of trying to restore in secret. Iran has long denied seeking to weaponise nuclear energy.