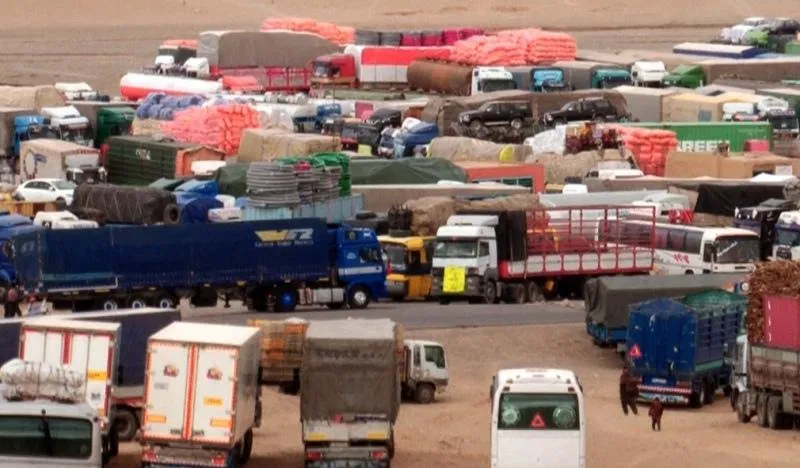 In an attempt to enhance its market share in the landlocked neighbour, Pakistan plans to keep open trade routes with Afghanistan under all circumstances.
Seeking to increase its market share in Afghanistan by 65 percent, the plan is reportedly supported by the Pakistan army, The News International reported on Monday.
Adviser to the Prime Minister on Commerce and Investment Abdul Razak Dawood told the newspaper in case of subversive activities by militants, trade routes would not be shut down.
Pakistan's exports had slumped from $2.6 billion in 2010-11 to $877 million, the advisor said. The government is trying to boost exports to Afghanistan to $1.2 billion in the current fiscal year.
In the first five months of the current year, the daily reported, exports to Afghanistan surged by 3.2 percent. It added 43 percent of Pakistan's imports came from Afghanistan.
Pakistan has allowed the bulk import of wheat, coal and fertilisers for Afghanistan through the Gwadar Port. The first shipment for Kabul arrived at the port on July 31, 2020.
A 22-member delegation from Kabul arrived in Islamabad on Sunday for talks with Pakistani officials on a Preferential Trade Agreement (PTA), and a revised Afghanistan-Pakistan Transit Trade Agreement (APTTA).
Once the PTA was inked and made operational, Dawood said, Pakistan would get its lost market share of $2.6 billion in the short term.
In the next five years, exports would also rise to $5 billion. The deal would also help formalise the 70 percent off-the-book trade, which is currently prevalent. Only 30 percent trade is formalised for which L/Cs (letters of credit) are opened. Kabul and Islamabad, earlier, held talks on November 16-18 on finalisation of draft APTTA, signing of PTA and free movement of goods trucks.
The smuggling of Afghanistan-bound goods under the existing APPTA was still continuing into Pakistan, inflicting a big loss on the local industry, the advisor said.