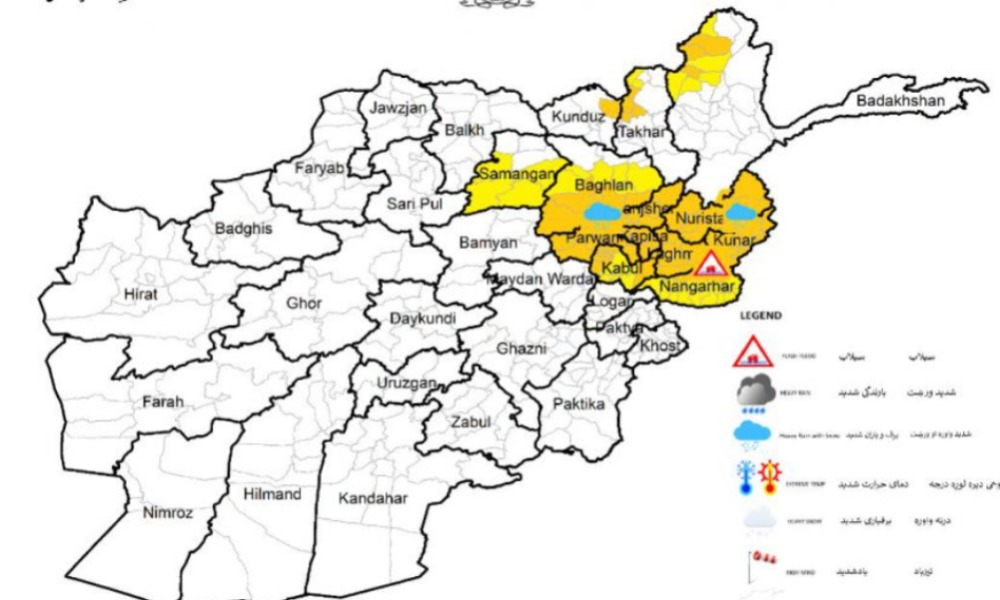 The Afghanistan Meteorological Department has issued a rain, snow and flash flood warning for 13 provinces including Kabul for Saturday and Sunday.
According to a warning posted on the AMD's website, the department stated between 10 and 20mm of rain and between 10 and 25 cms of snow is forecast for a number of provinces.
The provinces include Nuristan, Kunar, Nangarhar, Kabul, Laghman, Kapisa, Panjshir, Parwan, Baghlan, Kabul, Samangan, and parts of Badakhshan, Takhar and Kunduz.
The AMD also warned of the possibility of heavy snow on the Salang pass.
Accuweather forecasts an overnight low of -9 degrees celsius in Kabul and while the current storm system moves away from Kabul, Sunday's temperatures are likely to only reach a high of 3 degrees celsius in the capital.
Conditions meanwhile along the Salang pass are expected to improve slightly with snowfalls clearing up on Sunday. However the temperature in the Salang region will fall to a maximum of -10 and a minimum of -17 degrees celsius throughout Sunday and into Monday.