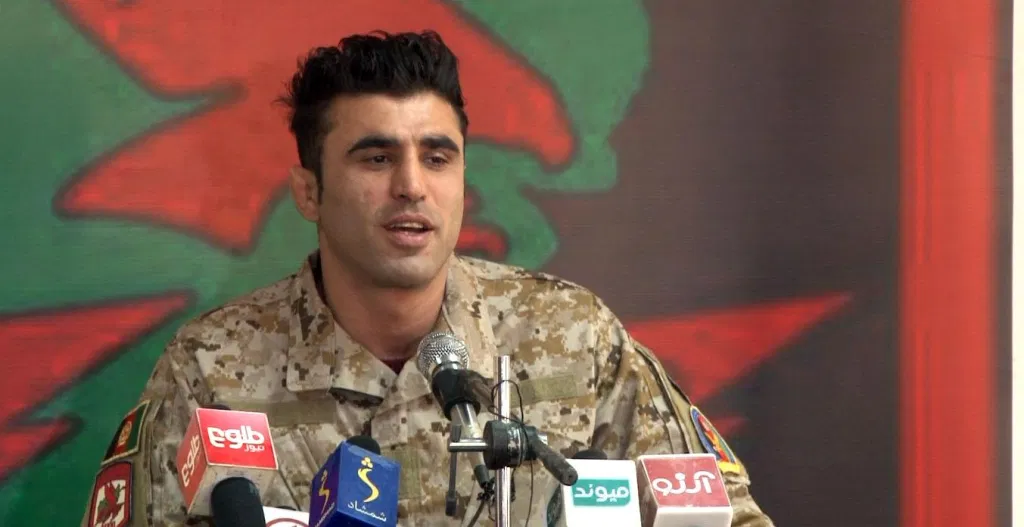 The Ministry of Interior (MoI) on Thursday named mixed martial arts fighter Ahmad Wali Hotak, as national goodwill ambassador for the fight against narcotics amid an increasing number of addicts.
Mohammad Hashem Ortaq, deputy counternarcotics department chief at the MoI, told a ceremony about Totak's introduction as the goodwill ambassador in Kabul that choosing Hottak would help reduce drug usage among youth and would be able to play an active role in this area.
Ortaq said Kabul counternarcotics personnel conducted 2,901 operations against drug traffickers this year, arresting 3,400 people.
He said the detainees included 98 public servants workers and 10 foreign nationals. During this period, he said, 13 drugs making factories and 12 laboratories and 14 warehouses of drugs were destroyed.
The counternarcotics forces also seized 338 metric tons of drugs and eradicated the illicit poppy crop on 976 hectares of land this year.
Ortaq said 14 policemen lost their lives while 15 others were wounded during operations against drug smuggling this year.
"Cultivation, smuggling and use of drugs among youths, women and men have increased and one of the ways to deal with this problem is physical exercise", he added.
For his part, Hotak said he would spare no effort to convince the youth to turn away from drugs.
Interior minister Massoud Andarabi praised Hotak for accepting the responsibly and said one could become a national hero and pride of Afghanistan through self-confidence and sports.
Talking to youths and policemen, he said, "If you love yourselves, please stay away from drugs. Daesh, Taliban and drug smugglers are interdependent."
He called for mobilization of the society against narcotics and said that most of insurgents used income from narcotics in their fight against the government.
In 1994, according to reports, around 71,000 hectares of land was cultivated with narcotics in Afghanistan but the cultivation reduced to 57,000 hectares in 1996 when the Taliban came into power.
In 2001, when the new government was established, only 8,000 hectares of land was cultivated with narcotics but after that year, its cultivation surged.
According to figures from relevant organs, 263,000 hectares of land was cultivated with poppy in 2018 but it reduced to 163,000 hectares in 2019.
No survey has been done so far to know much land was brought under poppy cultivation in 2020.