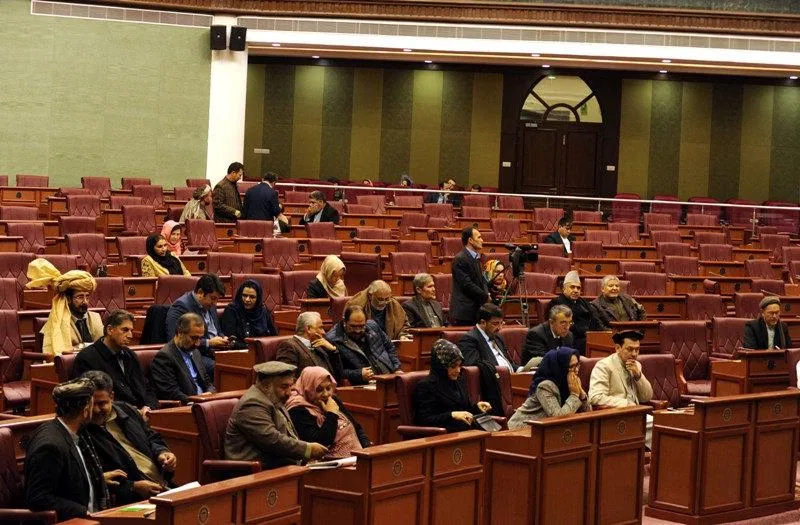 The Wolesi Jirga on Wednesday rejected next fiscal year's budget, saying the proposed accounts were marred by serious flaws.
The allocation of 13 billion afghanis to one emergency code was not justifiable in the absence of details about how the funds would be spent, legislators argued.
Similarly, the proposal to set aside two billion afghanis for another emergency code was also questioned by the lawmakers.
With a total outlay of 452 billion afs ($5.8 billion), the draft budget landed in the lower house nearly a month ago. The MPs then had voiced their displeasure over the delay in the submission of the draft budget.
In the curse of the budget debate, some Wolesi Jirga members accused the finance ministry of ignoring the amendments they had suggested.
Besides emergency code allocations, the exclusion of 1,131 provincial projects also irked the house.
Mir Afghan Safi, a lawmaker who rejected the budget said that 9.7 billion Afghanis was allocated to Operation Unit, an organ which was not approved by the lower house so far.
He said that 13 billion Afghanis for emergency budget and 1.8 billion Afghanis for codes 91 and 92 each, had no specific areas of spending.
According to a report of Etlaat-i-Roz, an Afghan newspaper, a number of government officials had irresponsibly spent hundreds of millions of afghanis from Code 91.
On the other hand, Safi said that 1,131 projects which some of them were still under construction, removed from the budget plan for next fiscal year.
"The government tries to take the authority of Wolesi Jirga, it has said that there would be no changes made in the budget plan whether we approve it or not," he added.
He said that the lower house would take its own action if the government did not change the budget plan.
Wolesi Jirga speaker, Mir Rahman Rahmani said that there was no balance in the budget plan and there was need for more budget allocation for development projects.