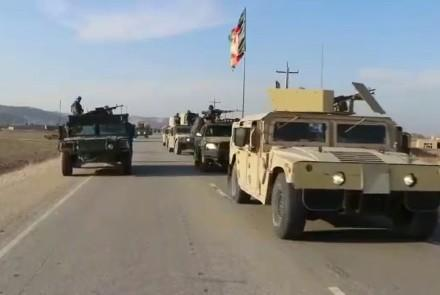 Residents of Bati Kot district said held a protest on Saturday and closed the Jalalabad-Torkham road to traffic.
Four members of the public uprising forces, including their commander, were killed in a clash against the Taliban in Bati Kot district of the province that according to its residents has become vulnerable in terms of security in recent days.
Local officials said that the Taliban suffered "heavy casualties" in the clashes. The Taliban has not commented on the report.
Meanwhile, a number of Nangarhar residents have closed the Jalalabad-Torkham road to traffic over increasing insecurity in Bati Kot district in the province.
The protesters said the government "is not supporting" the public uprising forces in the district.
In another incident, Faryab police said that the Taliban's designated district governor for the province known as Mullah Nazem and six members of the group were killed when their own explosives were detonated in Dawlat Abad district of Faryab province in the north of Afghanistan.
The incident happened at around 2 am on Saturday, Faryab police said.
Taliban in a statement rejected the death of the designated governor of Faryab in the incident.