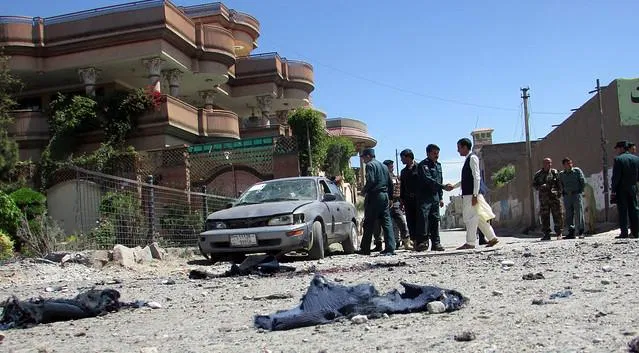 Four insurgents have been detained and an Afghan National Army (ANA) officer wounded in an explosion in Kabul, an official said on Monday.
Firdos Faramarz, The Kabul police spokesman, said the blast occurred at 7:20 on Monday morning in Kart-i-Naw market of 8th police district.
Without elaborating, he said a security officer was wounded in the blast and the target vehicle was partially damaged.
Meanwhile, Vice-President Amrullah Saleh, who is also in charge of Kabul security, wrote on his Facebook page: "Kabul police raided a Taliban hideout in eighth police district, where they made landmines, and captured four suspects along with IEDs."
He said an IED attached to an Afghan National Army (ANA) vehicle exploded in this area, causing no casualties.