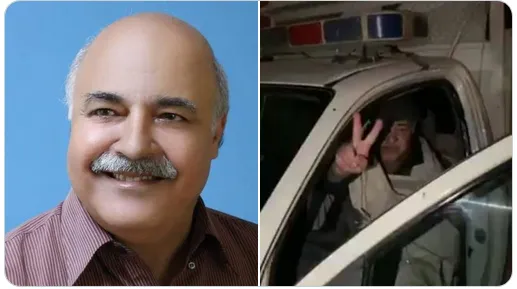 Police have arrested a renowned Pashton Tahaffuz Movement (PTM) leader Syed Alam Mased in Peshawar, the capital of Khayber Pakhtunkhwa (KPK) province.
PTM leader and lawmaker Mohsen Dawar tweeted: "Police raided Syed Alam's house on Sunday night in Hayatabad and arrested him from his house."
Peshawar police confirmed Alam's arrest and said he was accused of being involved in anti-state activities.
Alam during his arrest in a video message said he did not know if he would be taken to Sindh or any other place. He asked supporters to remain peaceful and renewed his commitment to working for the rights of the Pashtuns.