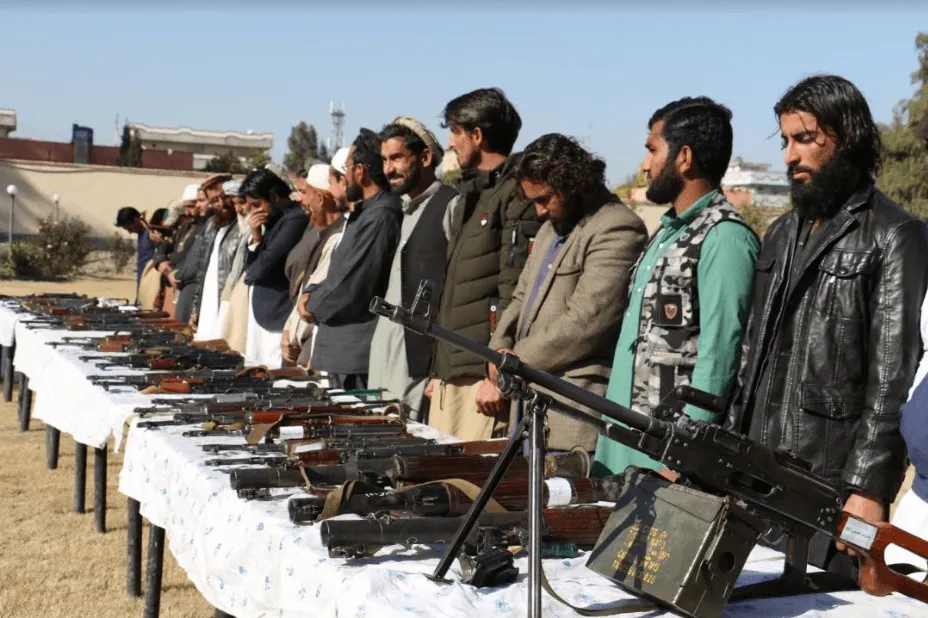 Thirty Taliban and Daesh fighters have surrendered and laid down in their weapons in eastern Nangarhar province, the governor's house said on Monday.
Authorities in Nangarhar said the surrendering individuals performed anti-government activities in various districts of the province but now they had promised not to commit such activities in future.
In a statement, the governor's house said as a result of intelligence officials' efforts, 22 Taliban fighters including a group leader joined the peace process and eight Daesh rebels along with their 30 light and heavy weapons surrendered to the government.
"Aforementioned rebels performed anti-government activities in Haska Mena, Khogyani, Shinwari and Batikot districts of Nangarhar province," said the statement.
"These individuals have promised to no longer commit any anti-government activities and regretted their past," the source added.
The statement quoted the reconciling men as saying that they made their mind to surrender after the US-Taliban peace agreement because the Taliban stopped war with the US but continued Afghan genocide.
Taliban and Daesh groups have not yet commented on the surrender of these rebels.