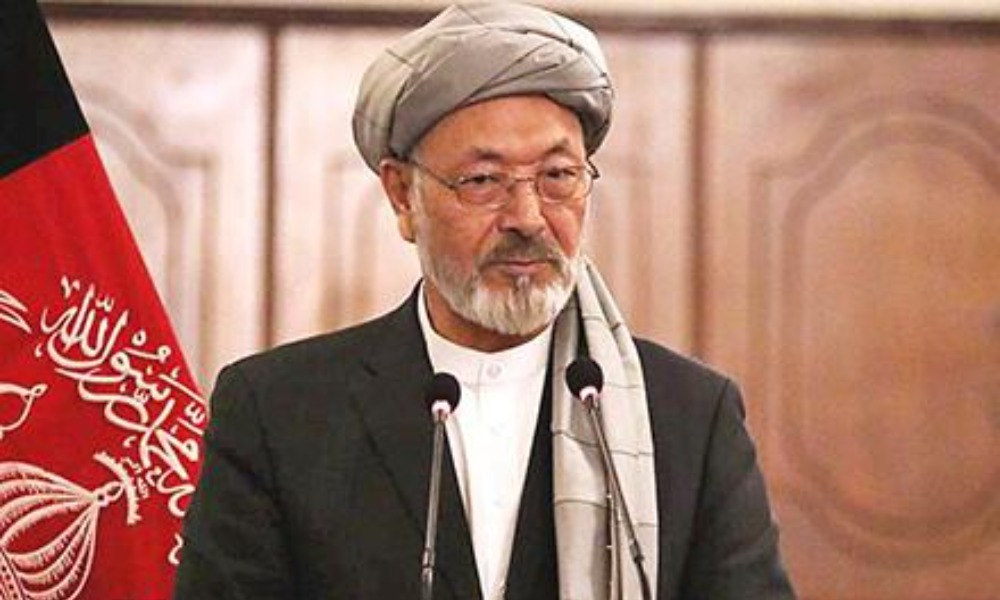 Ustad Karim Khalili, leader of Hezb-e-Wahdat-e Islami and former vice president of Afghanistan, is expected to arrive in Islamabad Monday for a three day visit.
Leading a delegation, Khalili will meet with Pakistan Prime Minister Imran Khan; foreign minister Makhdoom Shah Mahmood Qureshi; Speaker of the National Assembly Asad Qaisar, and other dignitaries, Pakistan's Foreign Office spokesperson said in a press release.
"The visit of Ustad Karim Khalili is part of Pakistan's ongoing policy to reach out to political leadership in Afghanistan to forge common understanding on the Afghan peace process and deepen people-to-people linkages," the spokesperson said.
The statement noted that Pakistan's fraternal ties with Afghanistan are rooted deep in shared history, faith, culture, values and traditions.
Pakistan fully supports all efforts for peace, stability and prosperity of the Afghan people, read the statement.
"Pakistan remains steadfast in its support for an inclusive, broad-based and comprehensive political solution of the conflict in Afghanistan through an Afghan-led and Afghan-owned peace process," the spokesperson said.
Khalili's visit coincides with the second round of intra-Afghan dialogue between Kabul and the Taliban in the Qatari capital Doha.
Islamabad's influence over the Taliban during the peace talks process is viewed as crucial – especially after Pakistan arranged direct talks between Washington and the Taliban in 2018, which eventually led to a deal between the two in February last year.
Under the agreement, the US committed to withdraw all foreign forces from Afghanistan by May 2021 in exchange for security guarantees from the Taliban.