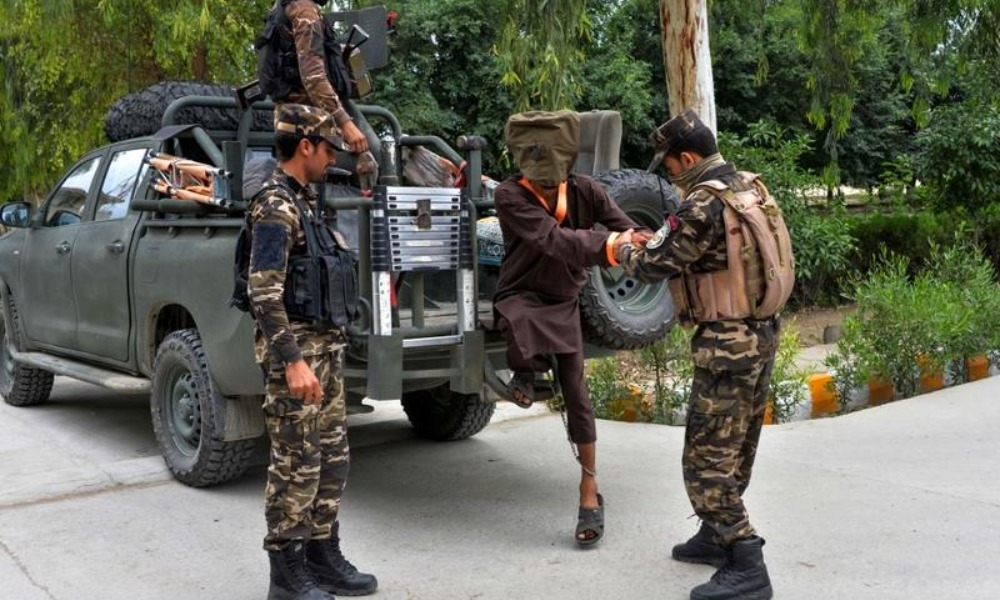 The Afghan security forces arrested five members of a Taliban-Haqqani Network cell on charges of espionage in Paktika province, the National Directorate of Security (NDS) said on Monday.
Afghanistan's intelligence agency said one of the suspects, known as Naqibullah, has connections with Pakistan's spy agency, Inter-Services Intelligence (ISI).
Naqibullah was arrested along with four of his collaborators.
According to the NDS, the group, operating under ISI directions, was involved in the planting of IEDs and in targeted killings in the eastern parts of the country.
The NDS said the key suspect Naqibullah had meetings with two ISI officers in Karachi, in Pakistan where he received directions to implement destructive and "terrorist activities" in Paktia, Paktika, and Khost provinces.
The NDS emphasized that it will not allow any espionage activity in Afghanistan.