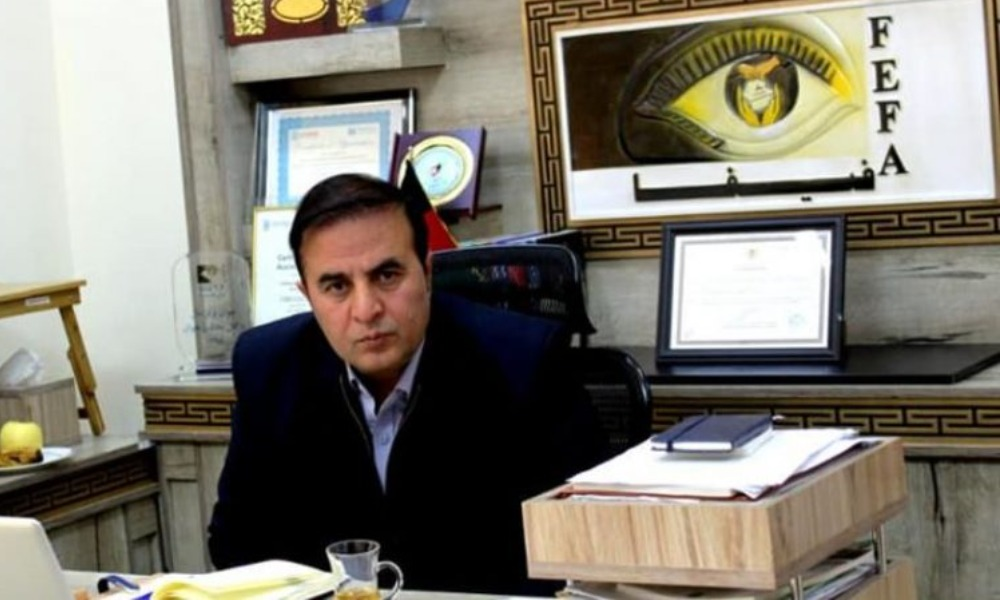 Three suspects have been arrested in connection with the assassination of Yousuf Rashid, CEO of Free and Fair Election Foundation of Afghanistan (FEFA), the Ministry of Interior confirmed Saturday.
Tariq Arian, a spokesman for the Ministry stated that the case is still under investigation, "other suspects are also involved in this incident."
Meanwhile, First Vice President Amrullah Saleh stated that the culprits are members of a small group of Taliban – the so-called Muslimyar group – which operates in Logar province.
"One of the assassins had made himself a classmate of Yusuf Khan's son in order to [collect information] and implement their plan," Saleh added.
"I hope these assassins will be also executed once the case is complete," he said.
Rashid was gunned down in December last year in PD7 of Kabul city.
The Taliban has not commented in this regard so far.
The group, however, has frequently denied its involvement in the recent targeted killings across the country.
The development comes after the Special Unit of the National Directorate of Security arrested two men on charges of killing Afghan journalist Rahmatullah Nikzad.
Nikzad was assassinated on December 21 in Ghazni City.
The NDS said in a statement that the perpetrators are Taliban militants who were among the 5,000 prisoners freed by the government last year under the terms of the US-Taliban agreement.
The militants were identified as Hamidullah and Zikrullah and "were among 5,000 Taliban prisoners that reunited with the Qari Obaid group, who are responsible for targeted killings in Ghazni," read the statement.