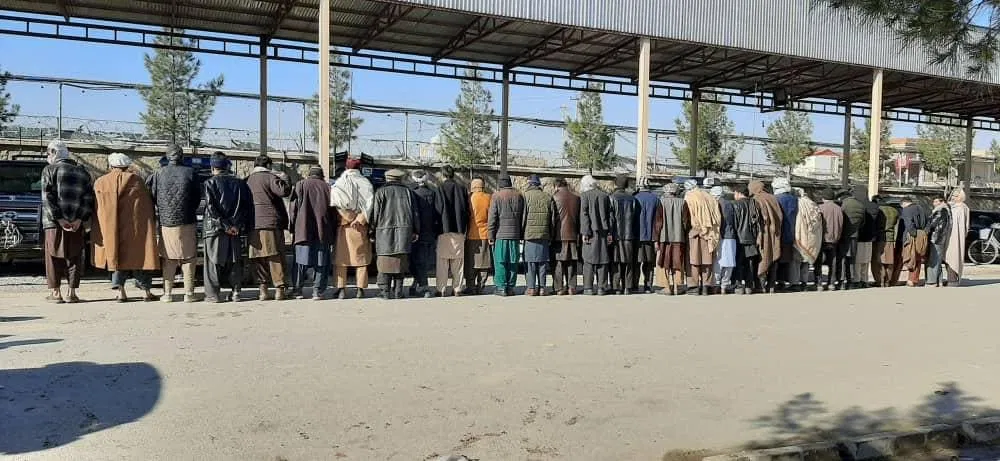 Police officials on Wednesday said 45 people had been arrested over various crimes in Mazar-i-Sharif, the capital of northern Balkh province.
Adil Shah Adil , Balkh police spokesman told Pajhwok Afghan News that the criminals were arrested by detective agents in different parts of Mazar-e-Sharif city.
The detainees are accused of kidnapping, murder, theft and gambling cases and they were detained during the last one week he said, adding that some weapons belonged to the offenders were also seized by police.
Adil added that a group of four burglars were captured on Tuesday night while trying to rob a food store and a gas station in ninth police district of Mazar-i-Sharif city.
All those arrested have been referred to judicial organs, he said.
Residents of Mazar-i-Sharif demand strict punishment to the criminals.
Hamidullah, a resident of Mazar-i-Sharif city, said that security situation in the city has worsened as targeted assassinations, robberies and kidnapping had reached a peak level.
"Police report about detention of criminals on a daily basis; but we do not witness any reduction in crimes," he said.
He added the criminals must be strictly punished so that others so others would learn a lesson from it.
Police reports of detaining criminals come as three personnel of Shahin Military Corps were killed in an armed attack in Mazar-i-Sharif a day earlier.